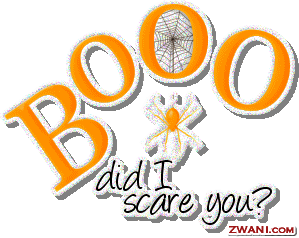 Streghe, siete pronte? Domani notte si vola.....
Nell'attesa, io ho preparato il mio angolino per mostrare punti stregati e accessori incantati...
Witches, are you ready? Tomorrow night we'll fly.....
While I am waiting, I've decorated my little corner to show haunted stitches and witched accessories...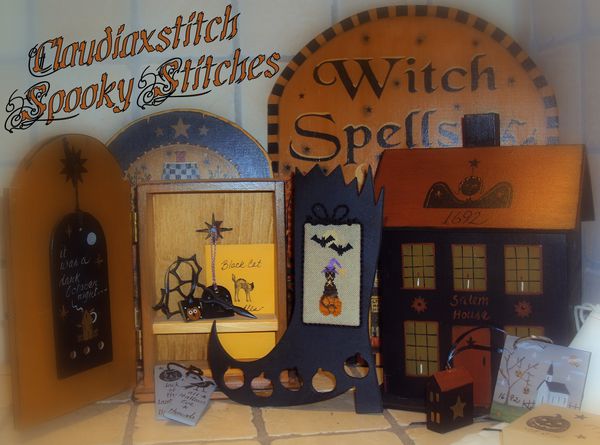 Certo, non c'è tutto..... :D Diciamo che questo è uno degli angoli stregosi creato per mostrare una delle ultime creazioni: si tratta della Thread Palette BooBoo Kitty della Island Cottage NeedleArts. Qui è con due delle cose più carine create da Carolyn di Liberty Hill per Halloween, che ancora potete trovare in qualche negozio online in USA (cliccate sul blog di LH per maggiori info e news...)
Of Course this is only a small corner with few Halloween ornies I have :D :D :D Well, I have made this to show you one of my latest stitched pieces: BooBoo Kitty Thread Palette by Island Cottage NeedleArts. This lovely thread keeper is here pictured with two of the cutest handpainted things ever created by LH: you can still find them in few stores, so check the LH blog to know more about it....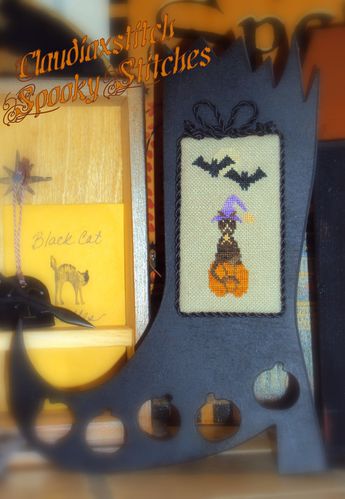 Questo piccolo stregato gingillo è realizzato con lino Weeks Dye Works "Tin Roof", lavorato uno su uno con filati Gentle Arts, poi montato sulla scarpa di strega con zucche realizzata da Kelmscott Designs. Happy Haunted Stitches to All!!!
This little witched gizmo is stitched over one on Weeks Dye Works "Tin Roof" fabric using Gentle Arts threads. The lovely/haunted witch boot with jack-o-lantern holes is made by Kelmscott Designs. Happy Haunted Stitches to All!!