More to show, more to stitch!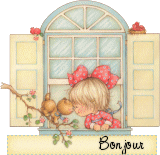 La produzione continua!! Ho assemblato la pecorella smarrita :D che non è certo uno dei disegni più belli, ma comunque è un cuscinetto grazioso che può fare atmosfera.
My production continues!! I've finished the missed sheep that, I can say it beacuse I think it, it's not so beautiful as other LHN designs. Anyway it's a lovely little pillow that can give its accent to a christmas tree...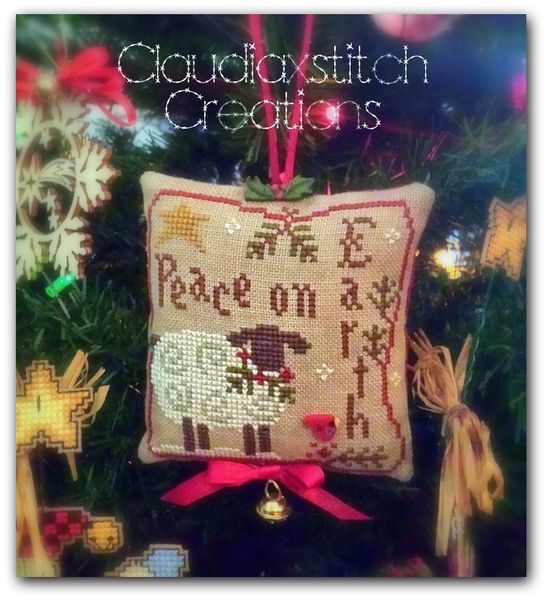 Cosa ne pensate?
What do you think about it?

Ma..... ho appena finito il prossimo ornamento, e questo sì che è un ornamento!!!! Blessed: un angelo molto carino che adoro perchè delicato e allo stesso tempo sofisticato. Veramente veloce da crocettare, ho preferito sostituire le bacche della ghirlanda, previste in marrone, con delle perline oro. Credo siano un meraviglioso modo di dare luce al tutto!! Adesso devo pensare a come assemblarlo... qualche idea???

But..... I've just ended the next ornament, and that's an ornament!!!!! Blessed: a lovely angel I love because it's so delicate and sophisticated. Very quick to stitch, I've changed the wreath berries because instead to stitch them with a brown color I've usd few golden beads. I think it's a wonderful way to give light to the ensemble! Now I have to think about its finishing...... any idea????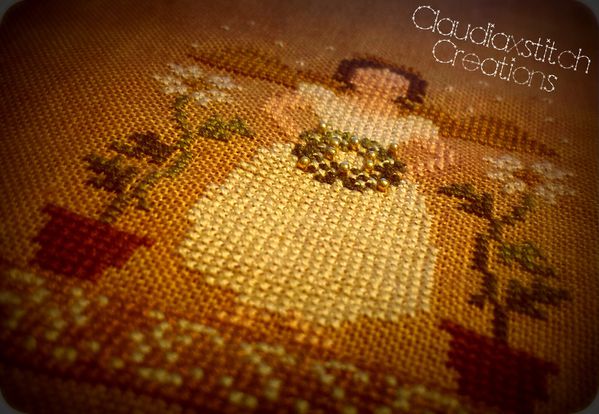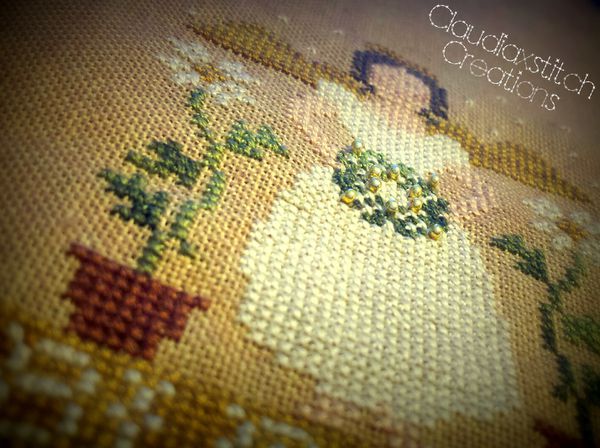 Ovvio che ho cominciato qualcosa di nuovo: qualcosa che mette insieme Natale e S. Valentino!! E' l'ornamento numero 11 del 2012, cioè "Season of Love". Ma davvero davvero carino!!!!
Of course I've started something new too: something that mixes Christmas to Valentine! Ornament no. 11 of year 2012, it's Season of Love. Very very cute!!!