"Un Sampler è per Sempre"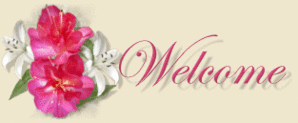 Samplers antichi: sono una passione che ho scoperto qualche mese fa e che mi sta davvero appassionando!!! Dopo aver venduto tanti ciondoli con immagini di sampler antichi, ho iniziato a collezionare opere crocettate duecento anni fa da bambine eccezionali, riuscendo a trovare capolavori splendidi da comperare e riprodurre!!! Mi sono decisa infatti a fondare "Un Sampler è per Sempre", marchio col quale già firmo i miei ciondoli, e tentare di riprodurre i samplers antichi in mio possesso!
Antique samplers: it's a passion I've found few months ago and I am really involved now! After my pendants with antiques samplers images, I've started to collect masterpieces stitched over two hundred years ago by wonderful little girls, finding several pieces to buy and reproduce! I call my line "Un Sampler è per Sempre", line I use to sign my pendants too, and I want to start to reproduce and sell charts of my antique sampler collection.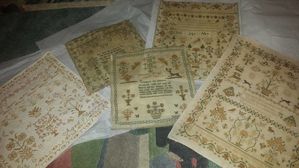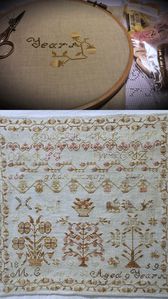 Ho iniziato già e sono a buon punto..... A presto un altro avanzamento!!!
I have started and I am doing good.... Soon a new upload!!