Una piccola sorpresa oggi mi ha scaldato il cuore, e non poco! Prima di tutto devo mostrarvi uno dei miei futuri progetti, primo di quattro della stessa serie, disegnato da chi adesso è sotto i riflettori per bravura e talento: si tratta della prima scatolina con fob di Just Nan, della serie Over the Top e In the Tin. Che piccole meraviglie!!!

A little surprise today have warmed my heart, a lot! First of all I have to show you one of my future projects, first of four from the same collection, designed by who's now one of the most talented people I know: it's the firsy tin and fob by Just Nan, from the limited editions Over the Top and In the Tin collections. What a little jewels!!!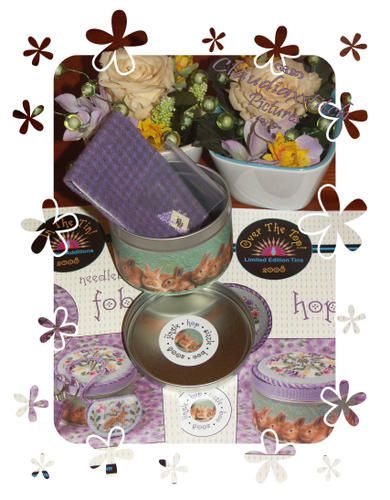 Ma ecco cosa c'era nel pacco insieme all'ordine Just Nan...



But here's what I found inside the package with the JN order....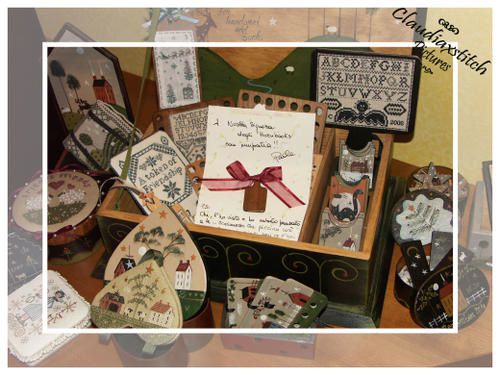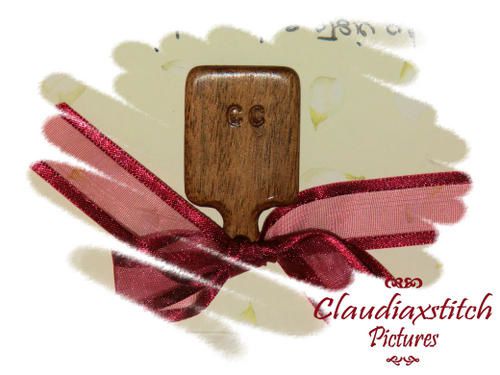 Questo è il più bel piccolo hornbook
personalizzato
che io abbia mai avuto!!! Paola Baroncini, una delle più care, dolci, empatiche e divertenti ragazze che conosco (si, è lei la mia fornitrice ufficiale delle novità JN....), sa esattamente come io impazzisca per ogni tavoletta fdi legno che possa essere usata come hornbook.... Così ha avuto la meravigliosa idea di regalarmi questo piccolo HB fatto e appositamente personalizzato dalla Bloom Woodwork! E si... su di esso ci sono le mie iniziali.... E Paola ha anche aggiunto il nastro in organza.... La mia bocca è ancora paralizzata in un OOOOOHHHH di meraviglia.... :D
Cosa posso dire!!!!

Paola, sei unica, non c'è dubbio!!!


Fantastica la dedica sul bigliettino: "A "Nostra Signora degli Hornbooks" con simpatia!" Io adoooooooooro sta ragazza!!! :D :D :D


Tbook...his is the cutest little personalized hornbook I've ever had!!!!! Paola Baroncini, one of the most dearest, nice, empatic and funny lovely girl I know (yes, she's the one that provides to me every JN new release...), knows exactly how I go crazy about any little wooden paddle that can be used as an hornbook..... So she had the wonderful idea to give me this Bloom Woodwork especially made customized little hornbook! Yes.... there are my initials on it.... And Paola added the organza ribbon.... My mouth is still open in a "oooooooooooooooooooooooooohhhhhhh" shape... :D
What can I say!!!!!!

Paola, YOU MADE MY DAY, indeed!!!!!!!!


So cute the dedication on the card: "To "Our Hornbooks Lady" with sympathy"! Well, I love that girl!!! :D :D :D