Legacy Board Christmas Exchange: Thanks Linda!!!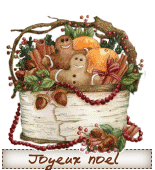 Un'altra sorpresa da una delle Ladies di Legacy: Linda Meyer! Per il Pinkeep Exchange di Natale mi ha mandato un piccolo tesoro....
Another surprise from a Legacy Lady: Linda Meyer! She sent a little treasure for our Christmas Pinkeep Exchange...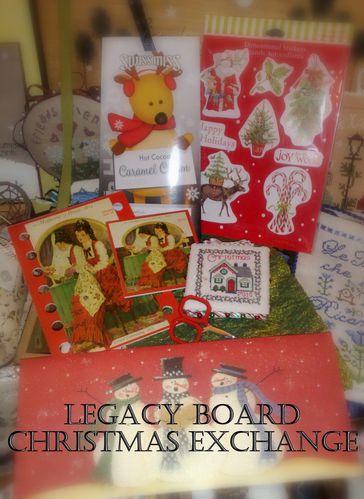 Cioccolata al caramello Swiss Miss, che io e i bimbi adoriamo e che solitamente facciamo arrivare, adesivi 3D per pacchetti (che Melissa ha già definito suoi...), graziosissimi threadkeeper e sampler starter vintage (utilissimi!!!! Soprattutto lo starter, del quale mi servo sempre!!!) e il bellissimo pinkeep con microforbicine rosse!!!
Swis Miss Hot Caramel Cocoa blend (me and my family really love it! Usually we love to order it!), 3D self adhesive Christmas cuties that Melissa already named as her's, lovely vintage threadkeeper and sampler starter (very very useful!!! Especially the sampler starter, that I love to use everytime I start something big!) and the wonderful tiny special pinkeep with red micro scissors!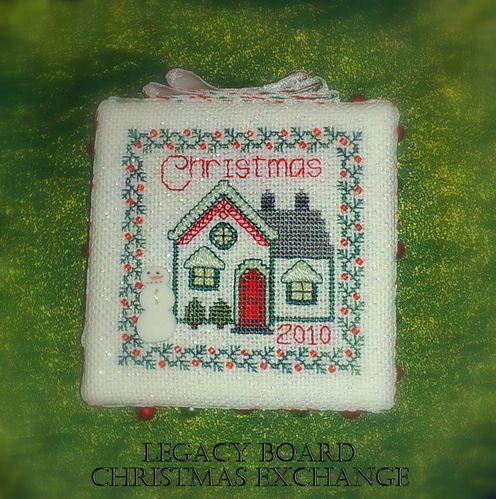 Non è carino??? Se guardate bene, è fatto uno su uno su un tessuto brillantoso, con punti speciali, un carinissimissimo bottone a pupazzo di neve e delle micro micro micro perline rosse. Intorno ha un nastro con colori coordinati e sul retro c'è una taschina con le più piccole forbici che si possano avere, per di più rosse! Oh insomma, mi piace!!!! Grazie Linda!!!!!
Isn't cute????? Look closer: it has been stitched over one on a sparkle fabric with special stitches, a lovely lovely lovely snowman button and tiny (very tiny!!!!) red beads all around!!! Surrounded by a special ribbon, it has on its back a small pocket with the cutest little scissors you can have, red painted. Oh... I love it!!!! Thanks Linda!!!