Kind Fond Love di Brenda Keyes è uno dei miei sampler preferiti e la storia del mio ha dell'incredibile: ci son voluto ben 6 mesi per incorniciarlo!!! Il corniciaio me lo ha "rapito" per colpa di una asta fatta a mano che non arrivava mai... Avevo perso la speranza di rivederlo ancora, ma fortunatamente ieri mi è stato consegnato.
L'ho fatto su lino Graziano con i bellissimi filati in seta Vikki Clayton (uno splendore!!!!) uno su due di trama. E' stato scorrevole e piacevole da realizzare proprio per la bellezza e morbidezza dei filati.
Kind Fond Love by Brenda Keyes is one of my favourite samplers and mine has a curious history: it took 6 months to be framed!!! The framer "kidnapped" it because the frame I was in love with, handmade, took too long to arrive... I was hopeless to see it again, but yesterday, fortunately, my framed piece arrived!!! Now I am so happy.....
I've stitched it on a Graziano linen 40 count with Vikki Clayton silk threads (stunning!!!) one thread over two. It has been so easy to stitch and I did it with pleasure, thanks to silk's beauty and smoothness.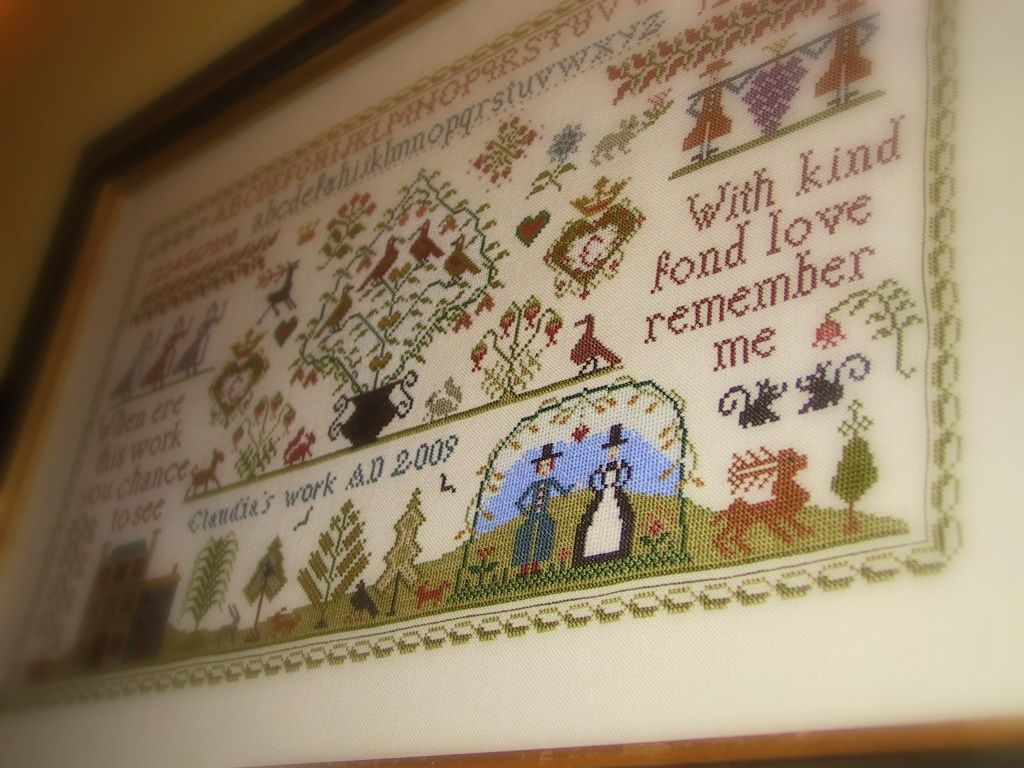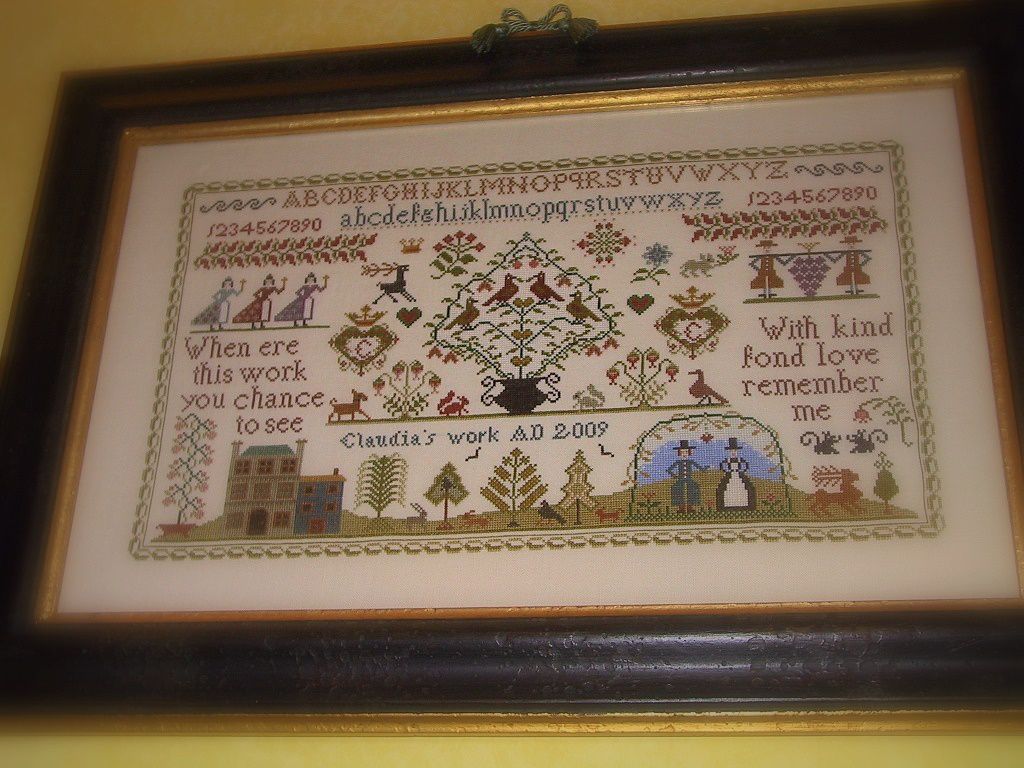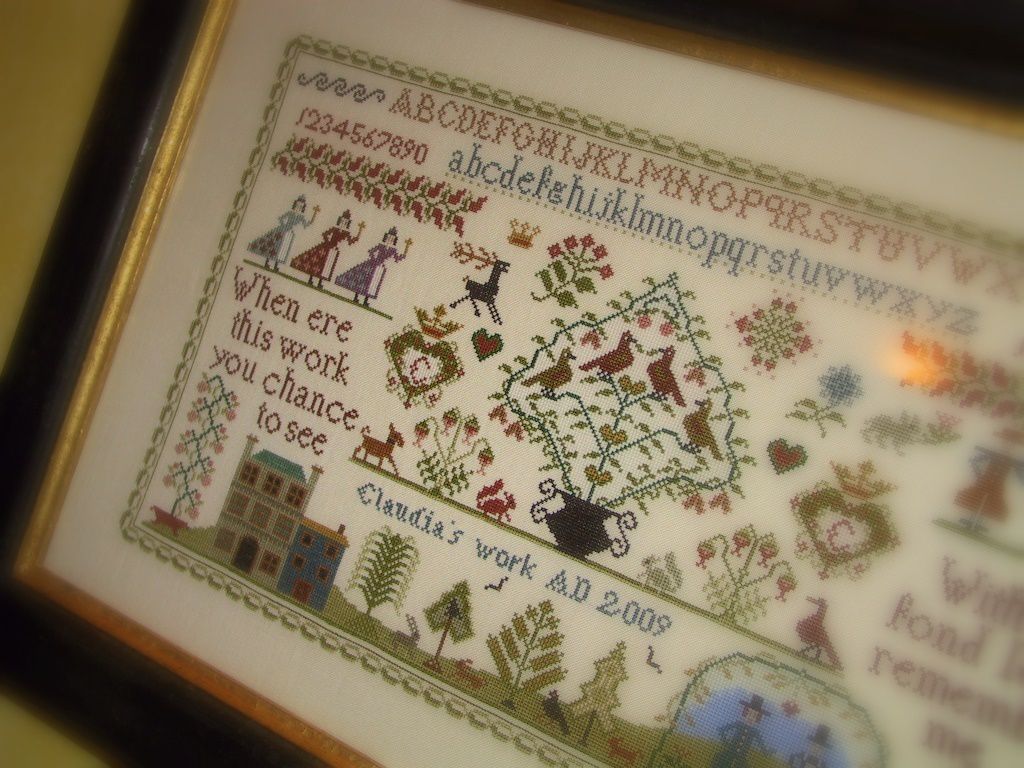 Ne ho altri due, portati ieri, da incorniciare: un altro Brenda Keyes e lo splendido sampler di Lesley Rudnicky Home of Handworke; li ritirerò proprio prima della mostra di Bareggio e saranno lì! Si, perchè il 28 e 29 Novembre c'è la mostra annuale delle Mani che Ricamano.... NON VEDO L'ORA!!!!! Prossimamente la locandina :D
I have two more sampler to frame: another Brenda Keyes stunning piece and the wonderful Lesley Rudnicky Home of the Handworke (I have the Liberty Hill box designed for it as well.....); they will be ready for the annual showcase in my hometown!