Come promesso, eccovi i due nuovi samplers incorniciati!!! Qui piove.... ora ho capito perchè!!! :D:D:D
As promised, here's my two new samplers framed!!! It's raining here.... now I know why!!!! :D:D:D
Il primo è il compagno del Kind Fond Love: sempre di Brenda Keyes, sempre su lino Graziano e sempre con sete Vikky Clayton, è il Plymouth Sampler che dedico proprio al Thanksgiving Day che si festeggia oggi...
First of all, here's the Kind Fond Love's companion: designed by Brenda Keyes, stitched on Graziano linen with Vikky Clayton silks, it's the Plymouth Sampler, dedicated to all my USA friends because today is Thanksgiving Day!!! Happy Thanksgiving! I am thankful for so many lovely friends as you are!!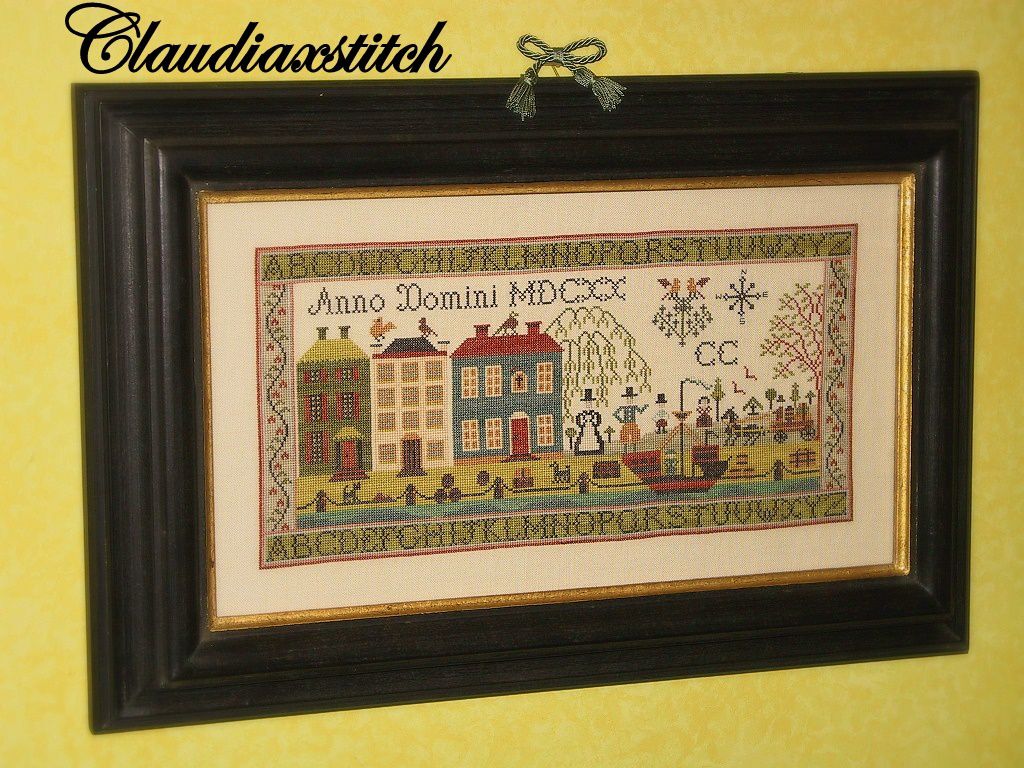 E qui ecco i due compari...
And here's my two companions...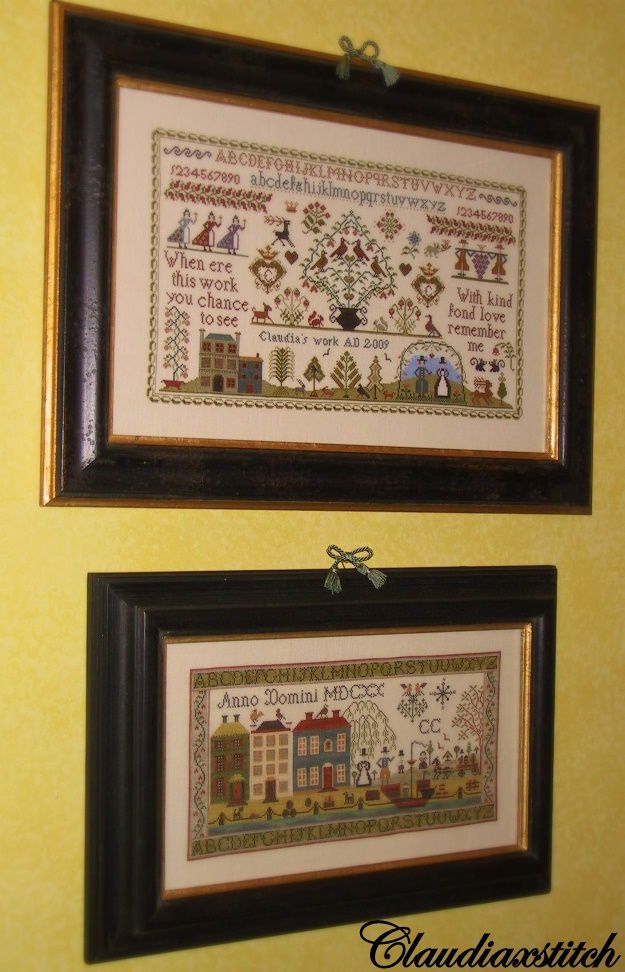 Il secondo è il mio preferito: di Lesley Rudnicky (Hillside Samplings) il bellissimissimo School of Handworke. Un piacere da realizzare su lino fornito da lei, con DMC e qualche sfumato, sempre compreso nel kit. Devo dire che la cornice lo rende davvero prezioso!!!!!!
The second one is my favourite: by Lesley Rudnicky (Hillside Samplings) here's School of Handworke sampler. A pure pleasure to stitch on a linen included on her kit, with DMCs and some hand dyed threads... I confess that IMHO the frame make it very precious!!!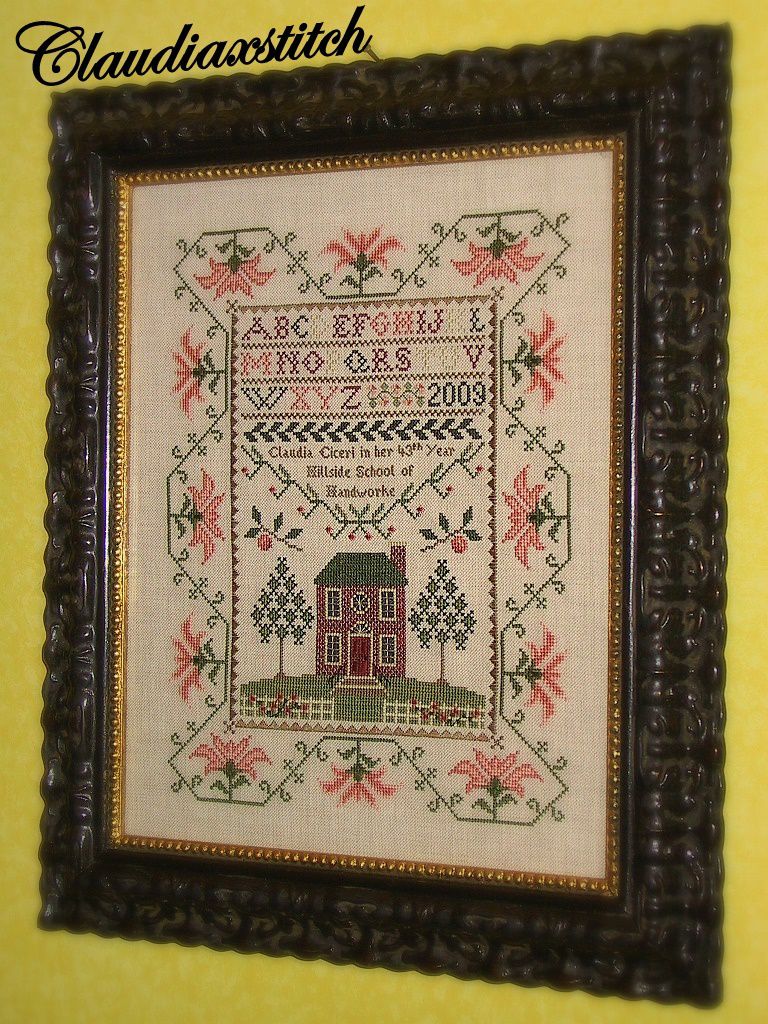 Qualcuna di voi avrà la possibilità di vederli dal vivo alla mostra..... :)