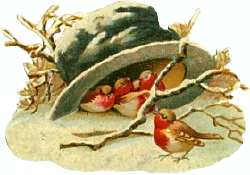 Ci siamo quasi: tra pochi giorni si apriranno le porte della mostra a Bareggio!!! Spero di incontrare tanta gente con la quale parlare senza fine di puntocroce, ricamo, tessuti, schemi, filati, accessori......
E a proposito di accessori, ecco in anteprima cosa ho creato per la mostra e che troverete al mio collo:
We are almost there: in few days the annual showcase in my little town will open its doors!!! I hope to meet many people and to talk endlessly about cross stitch, embroidery, fabrics. patterns, threads, accessories....
And about accessories, here's just for you what I have designed this year for my showcase: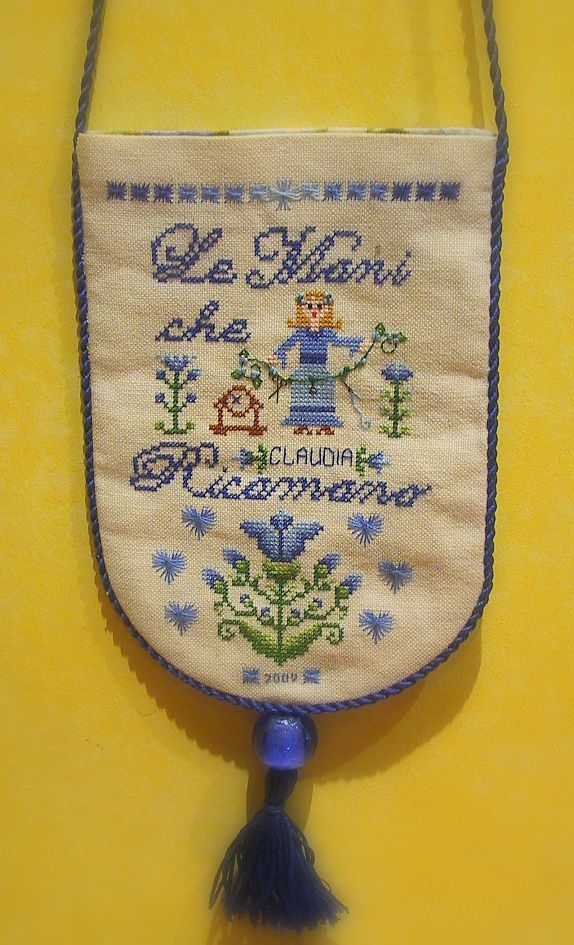 E' una pochette che un po' rappresenta quel che è la passione delle Mani che Ricamano. C'è chi dice che dovrei produrre lo schema... intanto ne ho creati diversi, per le mie care socie senza le quali tutto questo non sarebbe possibile! C'è anche la versione generica, una per la mia piccola Melissa e un pinkeep....
It's a neck little purse that symbolizes my group passion. Someone says that I should produce this pattern... right now I'vev created different versions for my lovely stitching friends! There is also a special edition for my little Melissa, the generic one and a little pinkeep...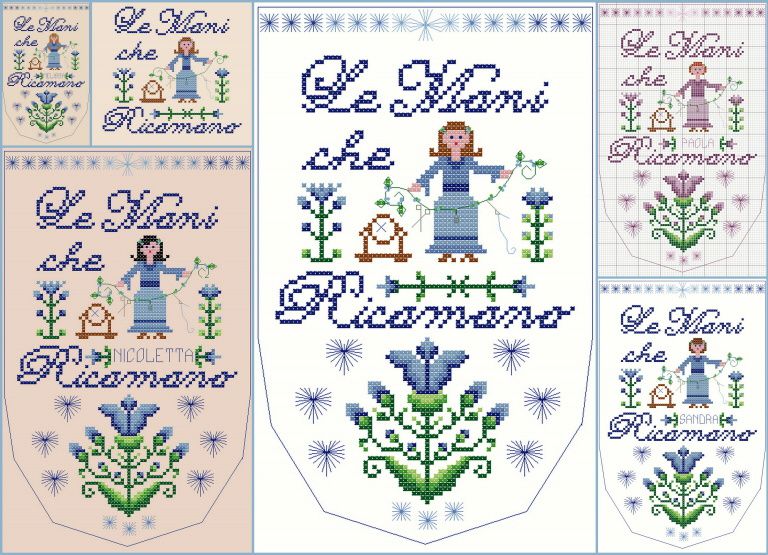 Bene, domani vado a vedere se il mio corniciaio è stato buono incorniciando i miei due samplers come vi avevo accennato... Incrociate le dita!!! Si, perchè io ho perso la speranza di vederli incorniciati e pronti per la mostra...



Well, tomorrow I will go to see if my framer have been good framing my two samplers I told you before.... Cross your fingers!!! Yes, because I have lost my hope to see them framed and ready for the showcase.....