Bye Bye Christmas.... or not?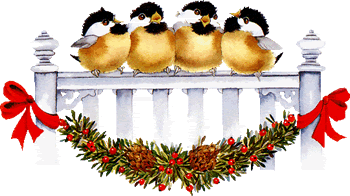 Feste finite, ma lo spirito natalizio rimane!!!!! Per fortuna... :D Così ho finito un ornamento che mi aspettava da tempo, della LHN. Un campanella arrugginita, un po' di nastrino avorio e una perlina dorata hanno creato quell'accent che lo rendono prezioso!
Holidays are over, but the Christmas spirit is still here with me!!!! Thanks God... :D So I finished an ornament that was there waiting for me from ages, LHN design. A rusty bell, some ivory ribbon and a golden bead give that accent to the ornament making it precious!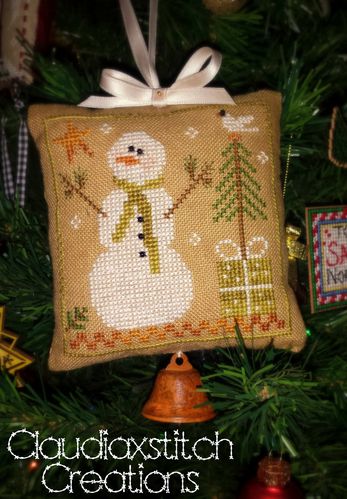 E... Tah-Daaaaaaaah!!! Ho finito anche il banner di Lorri Birmingham! Preziosissimo.... ha un sacco di charmettini e perline! Ho dipinto le aste con un caldo color oro: mi piace tantissimo! Devo ancora attaccare un nastrino per appenderlo, ma sono comunque già soddisfatta del risultato finale!!!
And.... Tah-Daaaaaaaah!!! I finished the Lorri banner too!!!! So precious... It has a lot of charms and beads! I've painted the rods with a warm tone of gold: I love it! I still have to add a ribbon to attach it, but I am very very satisfied of the final look it has!!!!!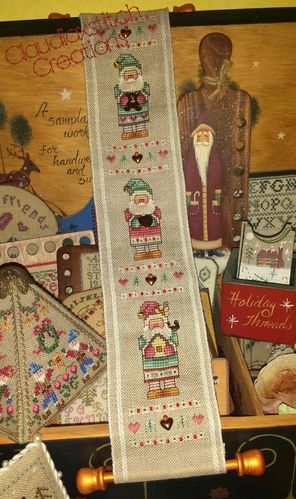 Adesso devo decidere cosa iniziare... Penso qualche ornamento ancora, mentre continuo Away We Ride e Paradise Lost.... :D
Now I have to decide what to start next.... I think more ornaments, while I will continue Away we Ride and Paradise Lost.... :D