Be a CrossStitch designer....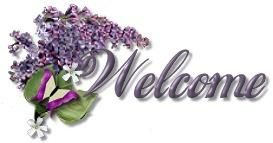 Dopo tanto tempo, tanti dubbi, tante prove, alla fine ci si decide e si prova: disegnare quello che si ricama diventa una piccola realtà! Con la primavera alle porte, l'avventura con Paola, La CiCoBottega, prova a prendere una piega verso la creazione di schemi, un sogno che ho sempre avuto e che ora cerco di portare avanti piano, con la speranza di creare davvero piccole cose che piacciano.
After a lot of time, doubts and tries, at the end is better to decide and try: be a designer of what I love to stitch become a reality! Spring is coming and my journey with Paola, La CiCoBottega, goes towards patterns creations, a dream I always had inside me and that now is starting to be real, hoping that my creations will be loved and liked....
Le chicche che aprono la collezione sono.... Pere! :D La forma della pera è carinissima, quindi perchè non trasformarla in un oggetto da ricamatrice? Qualcosa di utile, da usare davvero: ecco che allora l'ho trasformata in un portafarfalline, mentre la sua foglia serve come puntaspilli o aghi. La voglia di disegnare era così forte che ne ho create una valanga!!! Ma alla fine cinque sono state le prescelte.....
Oggi presento la prima: la pera Angelo del Ricamo:
The first collection I created is made of..... pears! :D Pear shape is lovely and cute, so why not to transorm it in something useful for us stitchers? Something that can be used while we are stitching: so I've thinked about a threadkeeper with a ring for our bobbins and with a useful leaf where to park pins and needles. I was so in love with this project that I've created tons of designs!!! But only five have been the ones....
Here's my first: the Angelo del Ricamo pear (Embroidery Angel):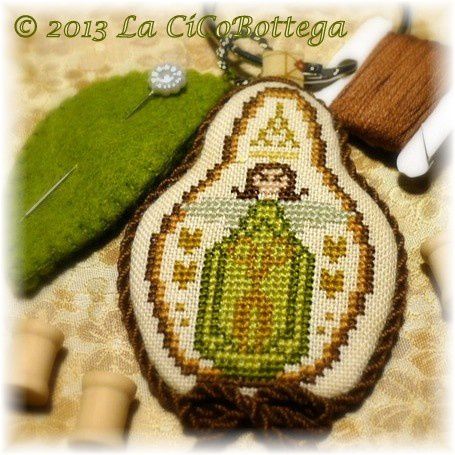 Che ne dite????? Potete trovare il minikit, con schema, feltro, anellone e anellino per la foglia nel negozio Etsy della CiCoBottega e presto sarò con Paola anche in qualche manifestazione qua e là, per presentare le nostre piccole cose. Chissà se vi piacerà tutto..... :D
What do you think about it??? You can find a minikit with pattern, felt, bobbin ring and leaf ring at the CiCoBottega Etsy Shop and I hope soon in some shop around.... Will you love all my little creations? Who knows.... :D