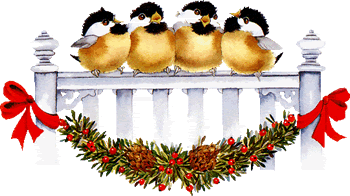 Ci siamo: tra pochi giorni è Natale e bisogna far presto! Regali, decorazioni, ma soprattutto avere lo spirito giusto, che è fondamentale per godersi appieno le feste.
E allora, ecco un altro ornamento per scaldare ancora di più la mia casa (ce n'è bisogno... fa un freddo...!!!)
Here we are: just few days until Christmas and we have to hurry up! Presents, ornaments... and mainly the right spirit into us, because is the Christmas spirit that makes everything work.
That's because I wat to show you another ornament made to warm up my home a little more during this cold days.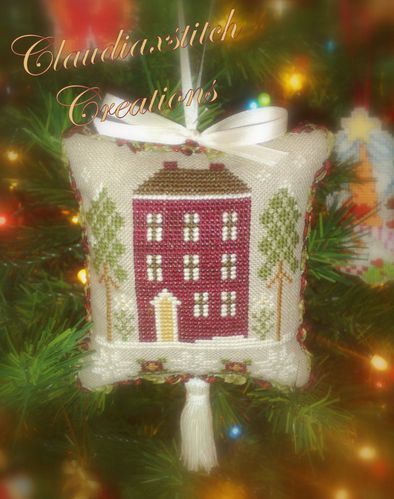 Sempre di LHN e sempre finito a modo mio, per dargli un tocco in più... Mi piace molto di più così, con un bel nastro di contorno e una nappina bianca. :D
It's from LHN but as usual I've finished the ornament giving more accent, adding a nice trim and a white tassel... I love it more my way done! :D:D

E c'è anche un'alta piccola cosa da mostrarvi, fatta per l'exchange di Legacy. La mia partner è stata nientemeno che Nancy di Glory Bee Designs e io ho deciso che un ornamento/pinkeep tratto dall'ultimo numero di JCSO sarebbe stato perfetto. Questo è il risultato:
And I have more to show you, just a little thing I've made for my Legacy's Exchange partner. She was the lovely Nancy of Glory ee Designs and I have decided to stitch for her a Christmas ornament/pinkeep from the latest JCSO issue. This is what I've sent to her: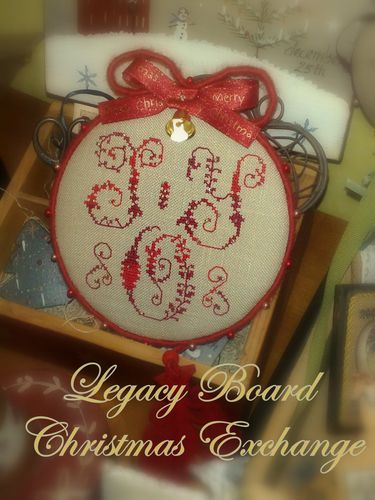 Lino Graziano e Valdani Thread, il tutto guarnito da perline d'oro, campanellina, nastro in lana e in raso con gli auguri di Buon Natale!
Graziano linen and Valdani Thread with the touch of lovely golden beads, a tiny bell, wool cord and a Merry Christmas ribbon! Nancy, it has been a pleasure to stitch it for you!!!