A trip to my postal office!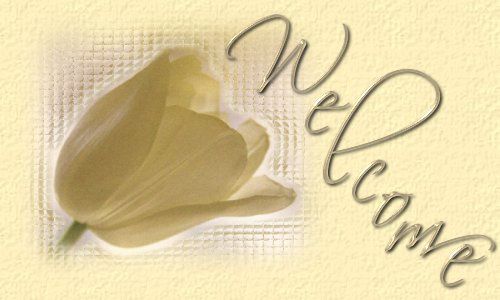 Poste Italiane, cosa dire che già non è stato detto? Da me il postino non passa quasi più, quindi o vado io in Posta direttamente o la mia corrispondenza rimane in giacenza per mesi.... Comunque, oggi ho fatto visita ai cari postini e per me c'erano un sacco di pacchi! Ecco le cose più "succose" arrivate...
Prima di tutto il natalizio secret sister exchange senza ricami con le amiche di Legacy (che quest'anno ho avuto l'onore di organizzare io...). Ero abbinata alla fantastica Linda Vinson, ovvero disegnatrice di Needlemade Designs, che mi ha mandato due suoi schemi con l'occorrente per ricamarli: sono senza parole!!!
Italian Postal Service, what can I say more? Here the postman seems to have forgot where I live, so or I go directly to the Post Officec to see if there is anything for me, or my packages and mails stay there for months.... Anyway, today I visited the Post Office and guess what? There was a lot of packages for me!!!! Let me show some of that precious things arrived...
First of all, the Legacy Board Secret Sister Exchange, with no stitched pieces but just accessories (this year I have been the lucky girl that chaired it... :D): my Sis was Linda Vinson, the wonderful lady owner of Needlemade Designs who sent me two of her wonderful patterns with something needed to stitch them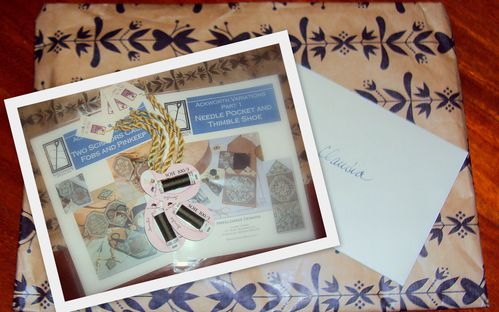 Thanks soooooooooo much Linda!!!


Poi ho ricevuto due semikit Cricket Collection messi insieme da Drema di Needlecraft Corner: Berry Nice e All Through the House, con i fantastici bottoni e spilli JAB.... Bellissimi!!! Non vedo l'ora di iniziarli!



Then, I've received two Cricket Collection chartpacks made by Drema of Needlecraft Corner: Berry Nice and All Through the House, with the wonderful JAB pins and buttons.... Soooooooo cute designs!!!! I can't wait to start them!
E l'ultima cosa la faccio vedere solo impacchettata.... poi la posterò sul sito
LHFB
ben dettagliata :D Si tratta delle ultime creazioni di Carolyn di Liberty Hill, avute grazie ad una preziosa amica con la quale condivido questa pazza passione: Mary Ann. Lei ogni anno partecipa allo splendido evento di Williamsburg e... pensa a me!!! Così mi fa sapere cosa Carolyn prepara in esclusiva e me lo manda...
And the last thing I'll show you is still on a transparent package... then you'll be able to see it better on the
LHFB
:D I am talking about the latest Liberty Hill creations, handpainted by Carolyn, that I have the chance to have thanks to a precious friend that I share my crazy passion with: Mary-Ann. She has the chance to participate to the wonderful Williamsburg annual event and she, once there, thinks about me!!!!! Then she tells me what Carolyn has painted exclusively for the event and she send it to me...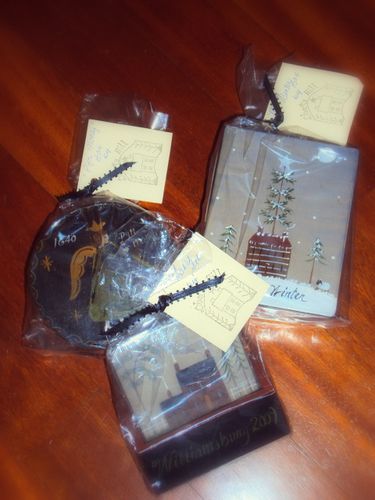 Sono uno splendore!!!!!! Mary Ann, THANKS!!!!!!