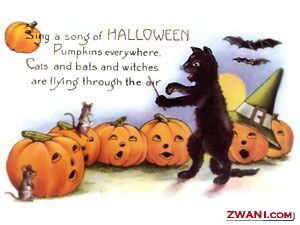 Lo so, è presto per Halloween...... :D Ed è tardi per un mio nuovo articolo!!!! Tanti mesi in silenzio..... è che tra lavoro, figli, crocette, nuove cose e Facebook il blog è quello che lascio sempre da parte. Però adesso pubblico un regalino: Nancy, della Legacy Board, ha fatto per me un piccolo cuscinetto Halloweenoso per il nostro exchange: non è caruccio?????
I know.... it's a little bit soon for Halloween.... And I know it's a little bit late for one of my posts! Many months without any article.... it's just because "thanks" to my work, my children, my cross stitch, my new things and Facebook too, my blog is forgotten.... But now it's time for a lovely gift: Nancy from the Legacy Board stitched this precious Halloweenish pinkeep pillow for me, for our exclusive exchance: isn't cute????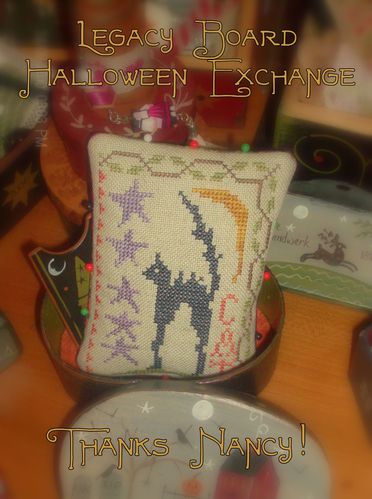 Nancy ha usato dei filati Sampler Threads per crocettare un Blackbird Designs davvero carino... Grazie Nancy!!!
E quando la mia partner riceverà il mio regalo (non era Nancy però... :D) lo pubblicherò qui!!!
Nancy used a lovely BB design and she stitched it with Sampler Threads. Thanks so much, sweet Nancy!!!

And when my partner (not Nancy... :D) will receivev my gift, I will post it here....