A little treat for Christmas...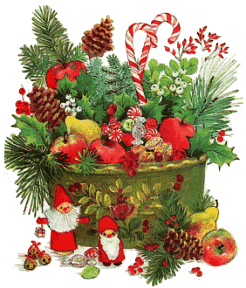 Natale è passato e siamo ormai vicini alla fine delle feste.... però l'atmosfera è ancora carica di magia, di quella magia che Babbo Natale ci lascia ogni anno. E allora ecco un suo piccolo ritratto apparso sul mio albero: di Drawn Thread, si tratta di Peace and Joy, kit in edizione limitata tanto grazioso e facile da realizzare. Punti speciali, finitura con nun stitch e assemblaggio tipo pinkeep, il tutto con filati Treadworx e Rainbow Gallery.
Christmas has gone and we are very close to this holidays ending... but the atmosphere is still so full of magic, that magic that Santa Clause left behind him every year. So that's a little picture of him, now on my Christmas tree: from Drawn Thread the lovely Peace and Joy limited edition kit, so cute and very easy to stitch and assemble. Special stitches, nun stitch to finish it as a pinkeep, everything stitched with Threadworx and Rainbow Gallery threads....







E ora sto lavorando sugli ornamenti di LHN... Drema di Needlecraft Corner fa dei carinissimi chartpacks con sconto, molto comodi e in spedizione automatica: sarà Natale tutto l'anno!!!! :D



And now I am working on the newest LHN 2009-2010 ornaments..... Drema at Needlecrat Corner has wonderful discounted chartpacks that she can send at every new issue: it will be Christmastime all year round!!!