I am a finisher... am I??

Saper finire un lavoro... Capita di non esserne capaci, così si chiede aiuto. E così è successo che una amica mi ha chiesto di finirle un paio di lavori, in modo da avere qualcosa di diverso dai soliti quadri (è anche lei parte de "Le mani che ricamano"), e io ho eseguito. Questo è il risultato, che spero piaccia:
To know how to finish a stitched piece... It happens that it's difficult to do, so maybe it's better to be helped. That's what happened to a friend of mine, who asked me to finish for her a couple of lovely little works just to have something different from the "usual" framed cross stitch (she is part of my group "Le mani che ricamano"). Here's what I have done and I hope she will appreciate them: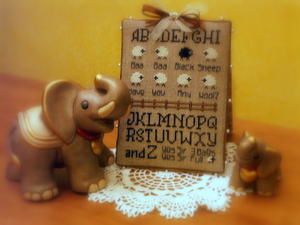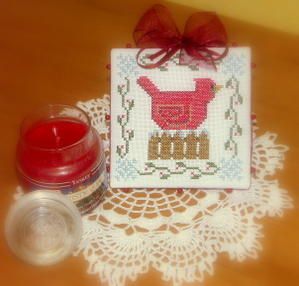 Sono un sampler di X's & Oh's, il Black Sheep Sampler, e un freebie di Waxing Moon , il primo montato come flatfold e il secondo come pinkeep.
Here they are, a X's & Oh's design, the Black Sheep Sampler, and a Waxing Moon freebie: one finished as a flatfold (my very first!!) and the second finished as a pinkeep...