Vi ricordate del primo
Prairie Sampler Hornbook
? Un piccolo delizioso ricamo fatto seguendo colori e indicazioni dello schema. Avendo anche il suo compagno, il Black Lion Sampler Hornbook, ho deciso questa volta di cambiarne colori e significato:
Do you remember my first
Prairie Sampler Hornbook
? A little cute design I've stitched using the righ suggested colors... Because I have another hornbook from The Prairie Sampler, the Black Lion Sampler Hornbook, I've decided this time to change its colors, changing even the meaning of the stitched piece: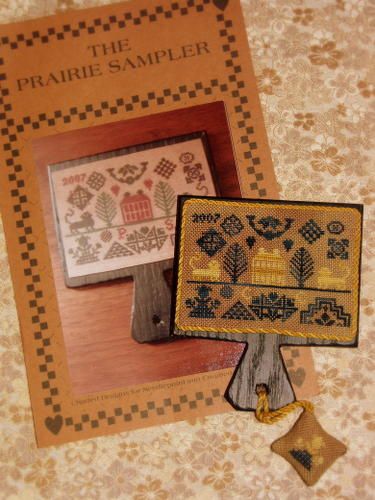 Ecco cosa ho ottenuto: due leoni dorati, fieri e scintillanti, vicini ad una casa che brilla come loro... Cosa ne dite, ho fatto bene? :D



This is what I got: two golden lions, proud and shining, close to a house, glowing like them. What do you think: did I a right conversion? :D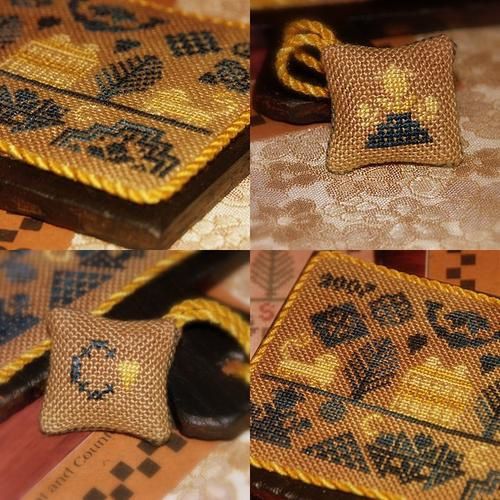 Per meglio finire l'hornbook ho aggiunto un piccolo cuscinetto riempito con il riso :D usando un motivo del sampler e la mia iniziale sul retro... Beh... ADORO GLI HORNBOOKS!!!



To best finish the hornbook, I've added a little pillow stuffed with rice :D with a motif from the sampler and my initial on its back.... Well, I LOVE HORNBOOKS!!!