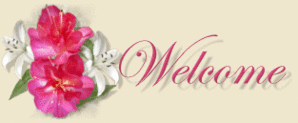 Grazie a tutte per i gentili e "troppobuoni" commenti al mio banalissimo pinkeep: siete state tutte davvero molto carine!
Finalmente però ho qualcosa da mostrare che davvero mi piace. Si tratta dell'ultimo topiary di Hillside Samplings, che va a completare la minicollezione.
Thanks so much to all of you for your kind comments and for your lovely words about my "so odd" pinkeep: I love comments and you have been so nice!!!
Finally I have something to show that worths and that I really like: it's the fourth and last topiary I owe, designed by Hillside Samplings. This is the last piece of my little collection and I hope that Lesley Rudnicki will release more of them, because they are quick to stitch, easy to assemble and very nice to show!!!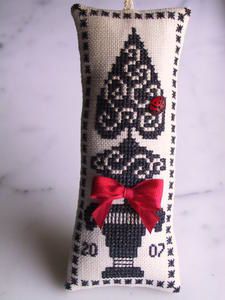 Un po' troppo nero? Forse.... ma quel fiocchetto rosso e la coccinella sono graziosissimi!!!
A little too black? Maybe... but the red ribbon/bow and the cute little ladybug make it less serious and more appealing...