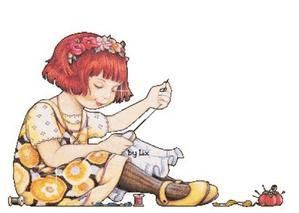 Progetti... progetti.... progetti.... Ma se non ci sono le amiche, come potrebbero realizzarsi i progetti??? Soprattutto quando servono schemi particolari, e filati particolari.
Questo piccolo progettino di Merry Cox vede la luce grazie a tre persone speciali: Anita (per lo schema), Gerry (per i filati azzurro e blu, gli ormai introvabili, dal 2000..., DMC Flower Threads) e Darlene (per il filato ecru, idem)
Projects.... projects.... projects... But without my sweet friends, how could dreams and projects become true??? Especially when I need special patterns and special rare threads.
This little projects by Merry Cox becomes real thanks to three wonderful friends: Anita (for the pattern), Gerry (for the light and dark blue threads, the rare DMC Flower Threads) and Darlene (for the Ecru thread)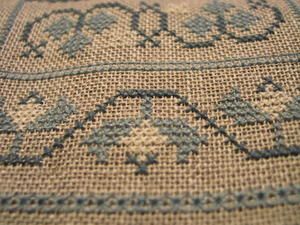 Non è ancora chiaro.... ma lo manterrò così, tanto per lasciare un po' di sorpresa finale!
Not a so readable picture... but I'll keep it that way, just to give you some suspance...