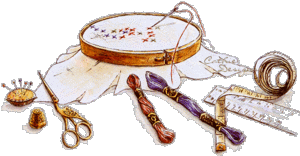 Passato il Natale, la voglia di ricamare resta!
Farò vedere per bene cosa mi sono regalata (e anche cosa mi hanno regalato) ma per ora mi accontento di far vedere un piccolo avanzamento della pochette di Giulia Punti Antichi:
Christmastime is over, it's time time to cross stitch!!
I had a relaxing pleasant Christmastime and even my cross stitching time had a little vacation.... I'll post vevry soon what I've got for Christmas (Santa has been generous!) but right now I just show a little progress on my Giulia Punti Antichi work: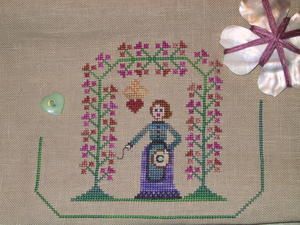 La piccola signora ora ha un suo arco di fiori tutto personale... Oh, vedete il Kelmscott? Beh, è un piccolo dono di Giulia...



Little Lady now has a personal bow of flowers... Oh.. and that Kelmscott thread winder comes from Giulia... She's a cutie!