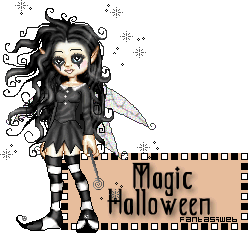 Halloween deve aver fatto bene al blog..... FINALMENTE POSSO POSTARE!!!
Halloween is surely magic... now I can post something at last!!!
DUE SETTIMANE, no dico.... che barba!!! Ho provato di tutto... poi mi sono stufata e ho detto basta. Oggi riprovo e... FORSE CI SIAMO!
Two weeks... I've tried and tried and then left.. Today I tried again and TA DAAAA! Maybe I got it!
Allora ecco subito la scatola da me fatta costruire per My Stitching Treasures:
So, this is My Stitching Treasures box: I found someone who had built it for me and here's how looks: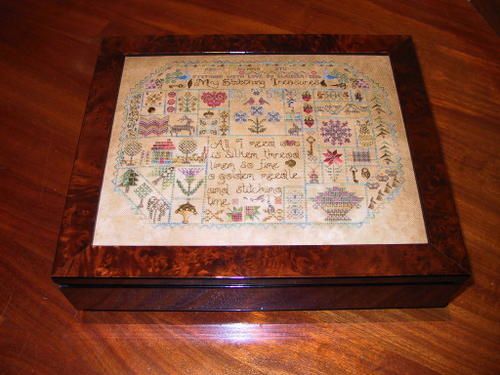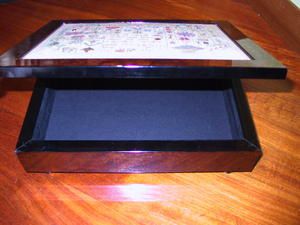 Bella... non credevo venisse così. Certo, non è come l'originale, ma è comunque bella!
Nice... I was not sure about that nice result, because it's not like the original one, but I like it anyway!!!

---

E il Random???? Ecco i due avanzamenti "saltati"
And the Random SAL??? Here's the two last steps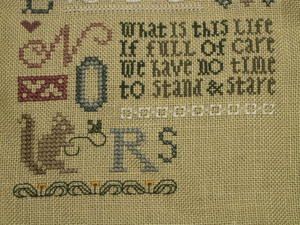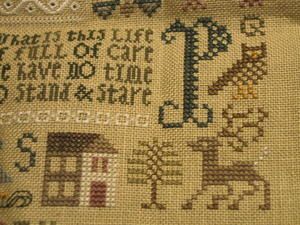 E le indicazioni per il prossimo capitolo da finire per domenica
And there it is, the next step to stitch for sunday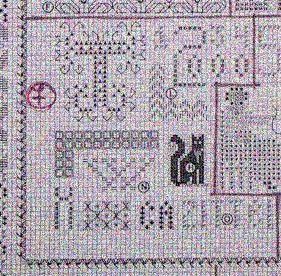 ---
GRAZIE! Grazie alla signora De Leo di Susanna per il bell'articolo dedicato al mio gruppo per la mostra di Dicembre.
THANKS! Thanks so much to Mrs. DeLeo for the wonderful little space she dedicatet to my group on her magazine, Susanna, talking about the showcase we'll have in December