I piaceri della ricamatrice...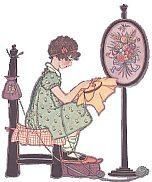 Il massimo è ricevere un pacco con dentro delle delizie come queste:
The most wonderful thing is to receive a package full of this cuties: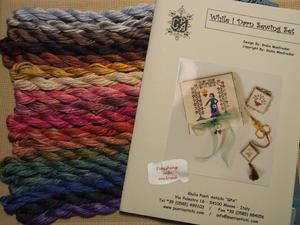 Ecco qui la splendida nuova pochette di Giulia Punti Antichi con tutte le matassine necessarie a ricamarla! Sono tutte della Caron: Waterlilies, per essere più precisa! Sono 18 morbide matasse di seta che andranno a comporre una delle meraviglie di quest'anno. Il lino che userò è un Graziano tinto dalla Lakeside Linens nel colore Pearled Barley: splendido! (Si, lo so Giulia che tu avevi suggerito il Lambswool.... ma mi piaceva tanto questo!!! :D:D:D)
Here it is, the new wonderful Giulia Punti Antichi case pattern with all the skeins needed to stitch it! The skeins are 18 soften Waterlilies silks from Caron. I'll use a Lakeside Linens hand dyed linen, obtained from a Graziano linen, Pearled Barley color: wonderful!! (Yes, I know, sweet Giulia, that you suggested to me to use the Lambswool one.... but I was so in love with the Lakeside piece... :D:D:D)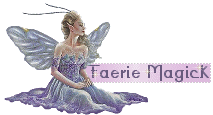 Poi volevo mostrare il risultato finale del bel Hornbook dipinto da Liberty Hill (che so essersi rotta un braccio.... auguri di pronta guarigione!!!) adornato dal grazioso sampler di Leslie Rudnicky della Hillside Samplings:
Then let me show you the final touch for the nice Hornbook handpainted by Liberty Hill (I know she broken one of her arms, the one she uses to paint.... Get well soon!!!) wich now is embellished thanks to a cute sampler designed by Leslie Rudnicky from Hillside Samplings: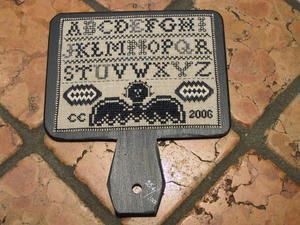 Semplice e veloce da realizzare, con tanti punti speciali ma divertenti da fare.
Quick and easy to stitch, with a lot of special and fun stitches.
---

Ecco la mia seconda parte del SAL.. in ritardo :D
Here's my second late SAL step... :D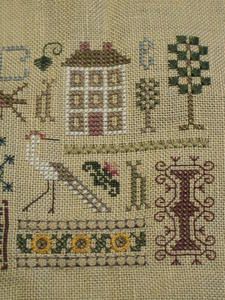 ---

E come ultima chicca, alcune foto della nuova rivista di Just Cross Stitch Ornaments 2006 che naturalmente era nel pacco arrivatomi... :D Correte a comprarla!!!
And as last cute thing, here's some pictures of the JCSO 2006 edition that was, of course, into my package :D Run run run to get yours!!!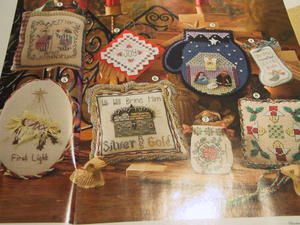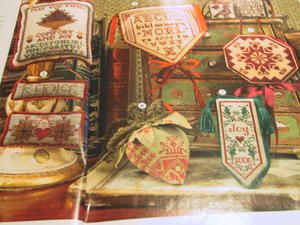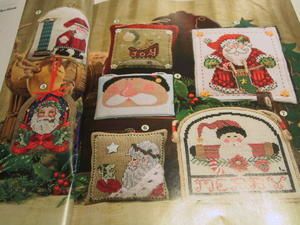 Ci sono tanti tanti tanti ornamenti, uno più bello dell'altro, pieni di colore e con tante idee per confezionarli. Davvero un numero da non perdere, come del resto tutti gli altri.
You can find inside a lot of ornaments, all so beautiful, full of colors and new ideas about finishing. An issue that you can't pass, as the previous ones!!!
Per Federica: JCSO 2006 la puoi trovare un po' dovunque in USA, Stitching Bits and Bobs, ABCStitch etc.... ma se hai pazienza, la puoi trovare anche da Univers Broderie(click-click) che è in fase di riapprovigionamento: costa 10 euro e spicci ma almeno ti chiedono poco di spese di spedizione, in caso ordini solo quello...
Per Simona: non ho comprato un kit... ma ho acquistato sete, lino e schema separatamente.