Una piccola cornice con un piccolo sampler dedicato alla primavera, in un minikit con tutto il necessario per completare il progetto: si tratta del "Xtra tiny sampler 3 spring" di Olde Colonial, che va ad aggiungersi alle altre cornici piccole che ho...
A little frame with a cute tiny spring sampler, in a small kit with everything needed to finish the project: it's the "Xtra tiny sampler 3 spring" from Olde Colonial, that goes with the previously stitched little frames I've finished from the same designer...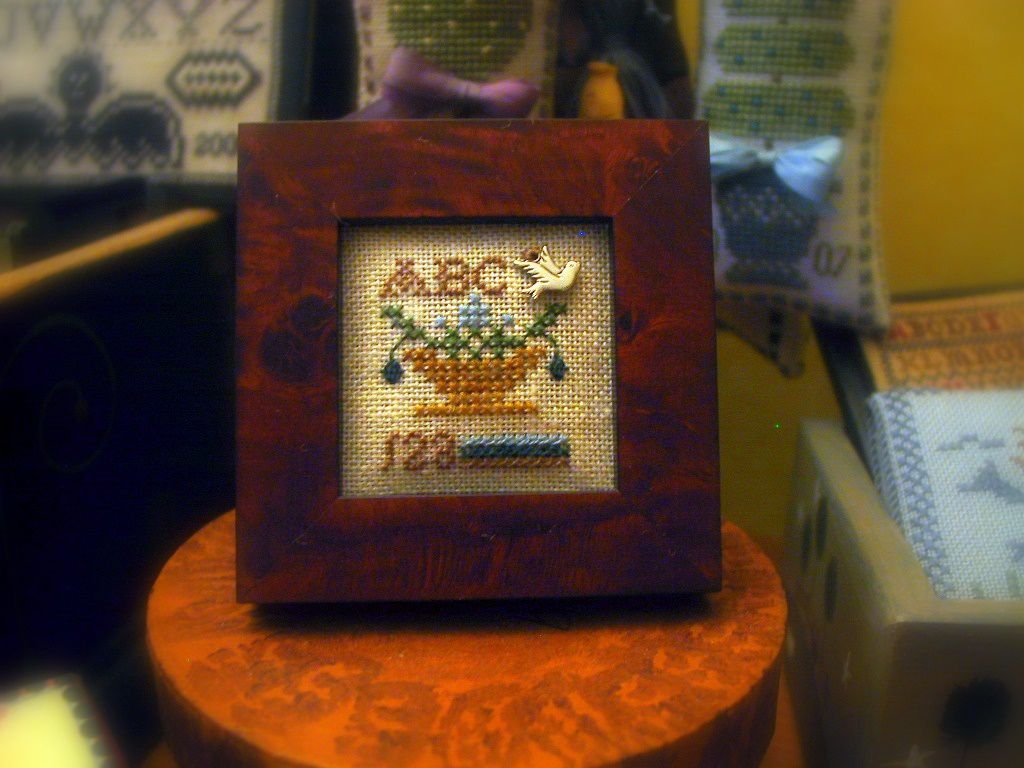 Ricamato su lino 32 count con filati DMC e WDW, con puntocroce, Queen Stitch e Long Armed Cross stitch.
Buon Weekend!!!
Stitched over two and over one, on a 32 count linen using DMC and WDW threads, cross stitches, Queen Stitches and Long Armed Cross stitches are used.
Have a nice weekend!!