Spring Exchange from Simone!

Simone sa cosa mi piace di più... così per il suo exchange ha pensato di ricamarmi un bellissimo cuore da appendere utilizzando uno schema free dello stupefacente blog di
Danibrod
. Fiori, uccellini e le mie iniziali su lino, poi confezionati con una stoffina floreale sul retro:
Simone knows what I love, so for this step of our exchange she stitched for me a lovely heart to hang, using a nice free pattern from the incredibly wonderful Danibrod blog. Flowers and birds and my initials stitched on linen and then finished with a cute fabric for the back: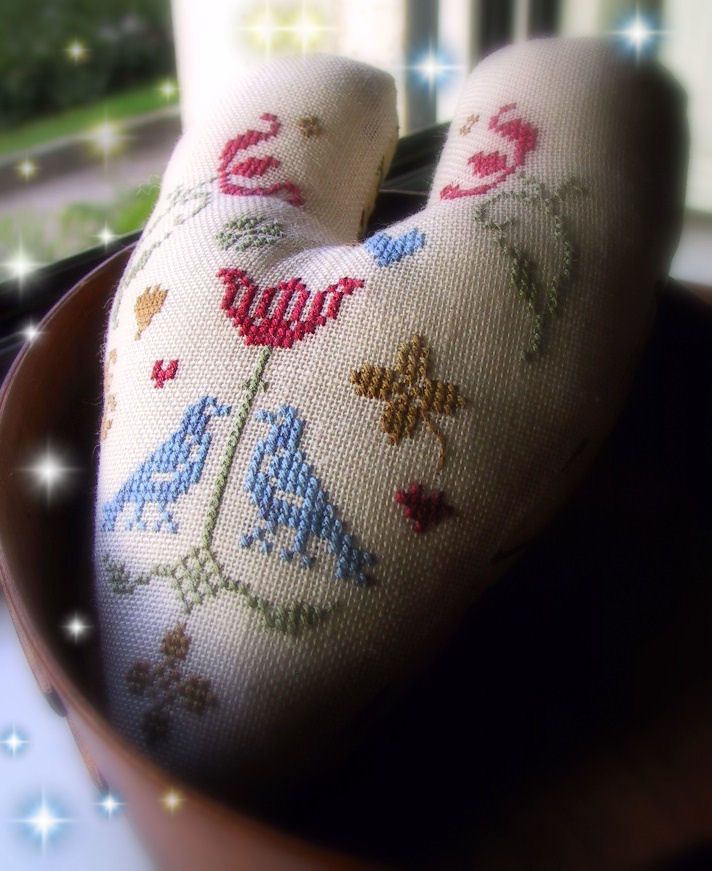 Cariiiiiino vero??? E le sorprese non sono finite, perchè sul retro, in una taschina, Simone ha messo una stupenda forbicina con un fob ispirato al cuore fatto a cuscinetto:
Niiiiiiiiiiice isn't it??? And there was a surprise too, because on the back on a small pocket Simone placed lovely shaped scissors with a fob tiny pillow stitched with some heart designs: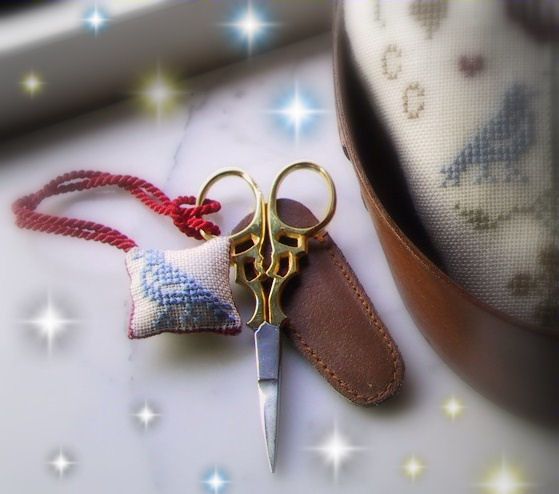 E nel pacco anche un delizioso lino azzurro polvere, un nastro e oggettini pasquali carinissimi! Grazie Simone!!
And inside her package, a powder light blue linen cut, a ribbon and some cute Easter gadgets!!! THANKS SO MUCH SIMONE!!!! One more to go.... :D