Little private exchange part 2 :D

Ed ecco il regalo di Julia: una bellissima borsina da ricamo, eseguita perfettamente, completa di cuscinetto puntaspilli. E' natalizia e deliziosa!!! Insieme ad essa mi ha mandato lo schema originale di Au Fils des Reves proprio per eseguire questo tipo di borsine: ancora grazie!
And this is what Julia sent to me: a wonderful purse, perfectli made and sewed, with a small emery pincushion. It's a Christmas purse and it's a cutie!!! With it Julia sent a lovely pattern from Au Fils des Reves, pattern that explain how to make this wonderful purses... THANKS SO MUCH ONCE AGAIN!!!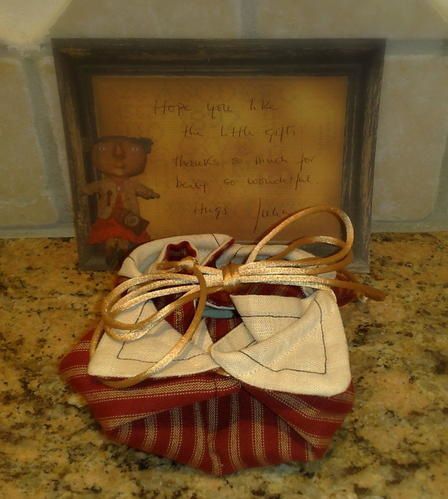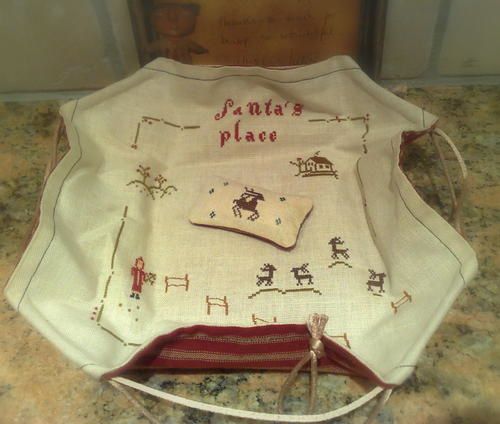 Ho ancora una cosina da mostrare, davvero specialissima, fatta da me ma che ha origine dalla Francia, grazie alle Fèes Brodeuses... Stay Tuned!!! :D
I have a very special little thing to show you, that I've made but that comes from France, thanks to the Fèes Brodeuses... Stay Tuned!!! :D