Too little time for my exchanges...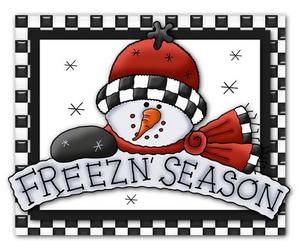 Uno splendido exchange, quello con la dolce Simone... Qualche tempo fa è arrivato il suo pacco pieno di regali per l'exchange, giunto alla tappa invernale: che sorpresa!!!
A wonderful exchange the one with my sweet friend Simone... Days ago her package for me arrived fulfilled with lovely presents for our exchange, now at the winter step: whatta surpriiiiiiiiiiiiiiiiise!!!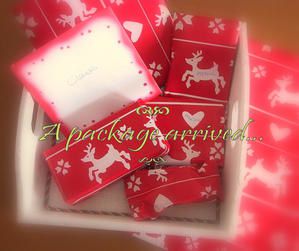 Una volta aperto tutto sono rimasta senza parole!!! Quante chicche!! Quanti bei regali!!! E anche per i miei due bimbi!!!
Once I opened the package, I was wordless!!! How many cute things!!! How many wonderful presents!!! And she had a lovely surprise for my two kids too!!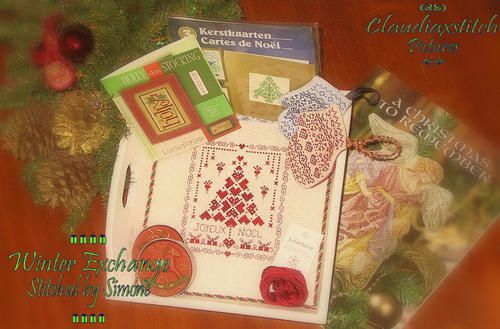 Un libro che adoro, della LA, uno schema LK, delle carte di auguri da ricamare, delle candele natalizie, una matassina Poinsettia della Gloriana (che splendore...)... e poi LUI! Il vassoio con un bellissimo albero di Natale disegnato proprio da una delle ospiti della mostra, Marinella!!! E le due mittens?? Non sono carine?? Michael e Melissa erano contentissimi di avere un pensiero da così lontano.....
The LA book I love, the LK pattern so cute, some Christmas cards to stitch, two Christmas candles, the Gloriana Poinsettia thread (so smooth...) and then ..... the TRAY!! So lovely, so nicely made, stitched using one of the freebies designed by one of the show guests, Marinella Paoletti!! And the two mittens??? Aren't they cute????? Michael and Melissa was so surprised and o happy to receive such a wonderful thought from someone living so far...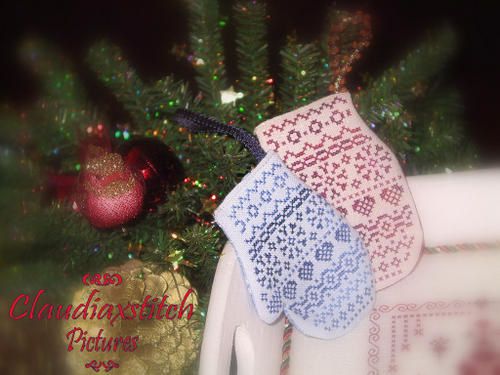 Thanks sooooooooooooooooo much SIMONE!!!!