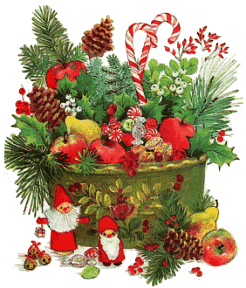 Ho una dolce amica, speciale, che vive lontano ma che ha il suo cuore vicino al mio: Azalée. Ha voluto farmi una sorpresa, così ha ricamato un piccolo grande tesoro dedicato al Natale, fatto di punti speciali e tanta tanta pazienza...
I have a sweet friend, so special, who lives far from me but who has her heart close to mine, very close: Azalée. She wanted to send me a surprise, so she stitched a little big Christmas treasure, made with special stitches and a lot of patience...
J'ai un ami douce, spéciale, qui vit loin mais qu'il a le coeur à côté du mien: Azalée.
Elle a voulu faire une surprise, donc elle a préparé un petit grand trésor consacré au Noël, fait de points spéciaux et tant de patience...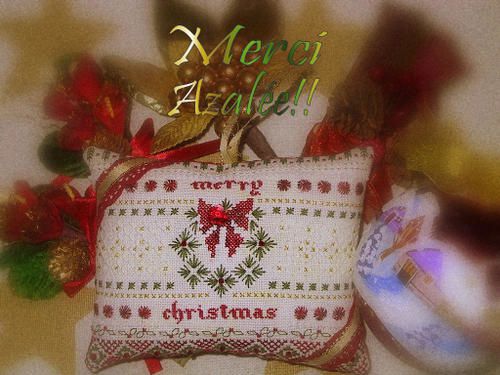 Bellissimo.... con quel cristallo a cuore e quei nastri sugli angoli... E' una meraviglia!! E avrà un posto anche alla mostra!!! :D:D
Wonderful.... with that heart made of crystal and those ribbons... It's a cutie!!! And it will have its place at the showcase!!! :D:D
Une petite merveille... avec le crystal et les roubans... Quel joliiii!!! Et il aura sa place à l'expo!!!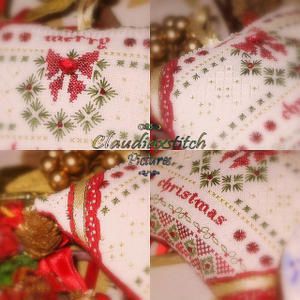 Cosa dire.... Non so cosa dire! Mi ha lasciata senza parole... Tanto cara, con i suoi messaggi sempre dolci e le sue emails piene di parole meravigliose. Sono contenta di averla incontrata e spero un giorno di incontrarla! Chissà...
What can I say.... I dunno what to say!!!! I am totally spoiled and wordless... She's so sweet, with her messages always so nice and with her emails full of wonderful words for me. I'm so happy to find such a wonderful lady and I hope one day to meet her! Who knows... one day, maybe...
Quoi dire.... Je ne sais pas quoi dire!!! Je suis sans mots... Elle est si douce, avec ses messages si gentil et ses emails pleines de mots merveilleux. Je suis contente de l'avoire connue, elle est une personne speciale et j'espere de la rencontrer, un jour.... Qui va savoir... peut etre un jour....