Carmen
(si cara, vedrai la scatola a Bareggio!! Ti aspettiamo!!! :D) ha quasi indovinato, nel suo commento, il mio post su Halloween: quasi perchè è vero che avrei mostrato che ho ricevuto la splendida Scream House di Just Nan, ma il mio post è principalmente dedicato ad un altro "dolcetto scherzetto" che ho terminato.
Carmen has almost guessed, in her comment to my previous post: in fact I've received the Just Nan Scream House kit (gorgeous!!!) and I'll show you what I've got, but this is a post to show first of all a nice spooky treat I've stitched and finished.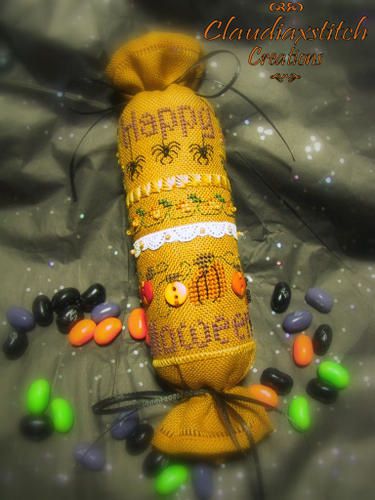 Halloween Roll, di Shepherd's Bush: su lino senape con filati DMC, strega, Frankenstein, ragni e zucche sono pronti a festeggiare!!
Halloween Roll, by Shepherd's Bush: stitched over two on a pumpkin yellow
linen with DMC threads
, with a witch, Frankenstein, spiders and pumpkins ready for the Halloween Party!!!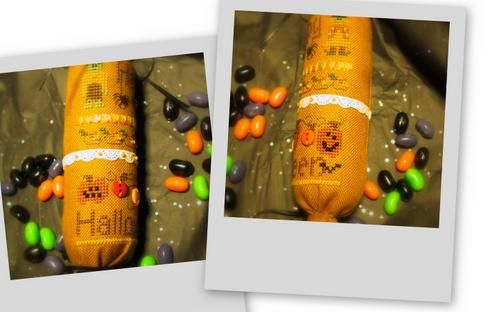 Ed ecco il kit della Scream House:
And here's the Scream House kit: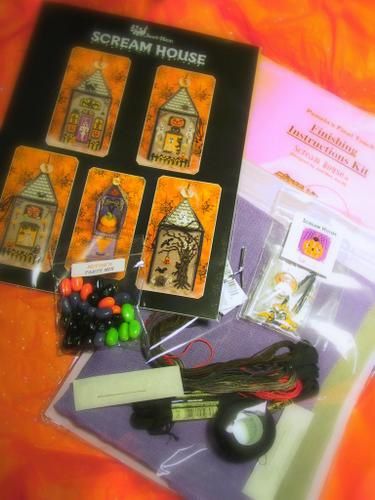 Tutto compreso tranne i DMC, è già in lavorazione....
Everything included but the DMC threads, it's already a WIP...