Seasonal Exchange II: to Simone!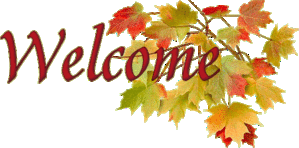 Quando l'Ufficio Postale funziona, capita che un pacco da qui all'Olanda impieghi un paio di giorni ad arrivare! Ho spedito il mio pacchetto Seasonal Exchange (il tema era Autunno) e
Simone
lo ha ricevuto in un baleno. Ecco di cosa si tratta:
When the Post Office works, happens that a package ca be delivered in just a couple of days from here to the Netherlands.... I've sent my exchange ensemble (Autumn themed) and
Simone
had it in a jiffy!!! Here's what I've stitched for her: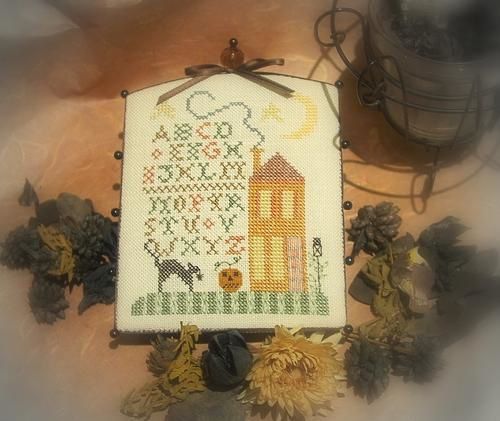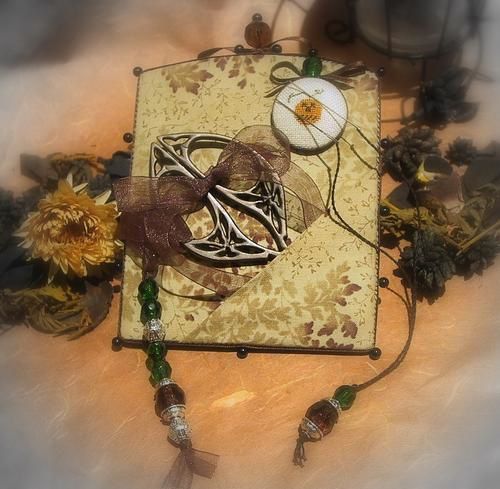 E' un pinkeep/keeper :D con taschina portaforbice e un magnete per aghi. Il ricamo, realizzato su lino Graziano 28 count color avorio, con filati DMC, è tratto dalla serie Purely Samplers di Homespun Elegance Ltd. e si chiama "Fall House Sampler": io ne ho ricamata solo la parte superiore, dedicata ad Halloween. La stoffina sul retro è giapponese e per fermare le forbici ho attaccato il nastro in organza con un bottoncino a forma di pipistrello!
It's a pinkeep/keeper :D with a scissors pocket and a magnet for needles. I've stitched it on a 28 count Graziano linen with DMC threads, and it's a sampler from the Purely Samplers serie by Homespun Elegance Ltd.. Its name is "Fall House Sampler" and I've stitched just the upper part of it, so Halloweenish. The backing fabric is a lovely Japanese fabric and to keep scissors in place I've attached an organza ribbon with a tiny bat shaped button...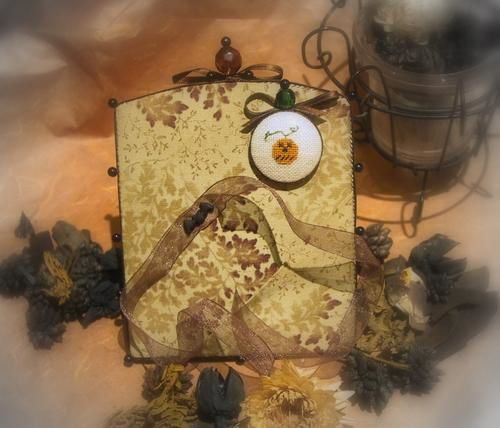 Gli accessori, fob e aghi contapunti, sono fatti da me, con qualche perla in vetro e un pizzico di fantasia....

The accessories, fob and counter needles, are made by me just with some glass beads and a little bit of fantasy....