Dreaming about Christmas!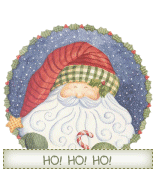 Lo so, lo so.... sono in anticipo di qualche mesetto... Però, dato che era nella mia stash list da quasi un anno, mi son decisa e l'ho finita! Cosa? Ma la splendida piramide di Just Nan: il Christmas Workshop!
I know, I know.... I'm a little bit early... But because it was on my stash pile from almost a year, I've decided to stitch it, finish it and then show it! What am I talkin about? I'm talking about the gorgeous Christmas Workshop by Just Nan!!!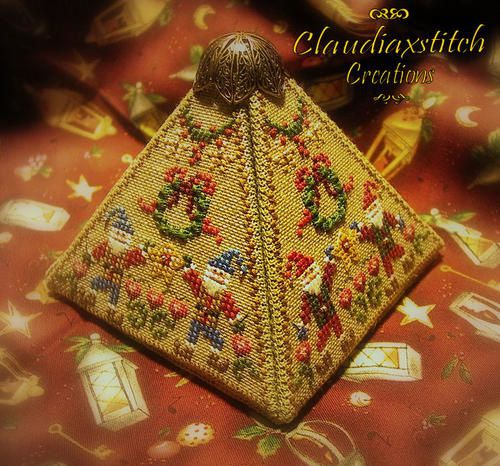 Non è bellissima?? E' stata una vera sfida, con tutti quei triangoli che dovevano combaciare perfettamente per poi farla chiudere bene... I filati usati sono i DMC, più qualche WDW, il lino usato è il nostro bellissimo Graziano, che Nan usa spessissimo!



Isn't beautiful??? It has been a real challenge, for all those triangles that had to match perfectly once finished, to make the pyramid perfectly closed... The threads used are DMC, with some WDW too, and the linen is the wonderful Italian Graziano linen, that Nan uses veeeeeeery often!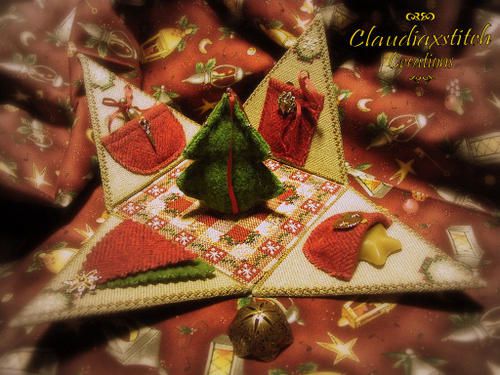 Questo è l'interno, con l'albero di natale puntaspilli e quattro tools: incera fili, infila aghi, taglia fili e needlebook. Ecco la vista superiore con gli accessori in vista:



This is the inside, with a christmas tree pincushion and four useful tools: thread waxer, needle threader, cutter and needlebook. Heres the upper view with all the tools out of their pockets: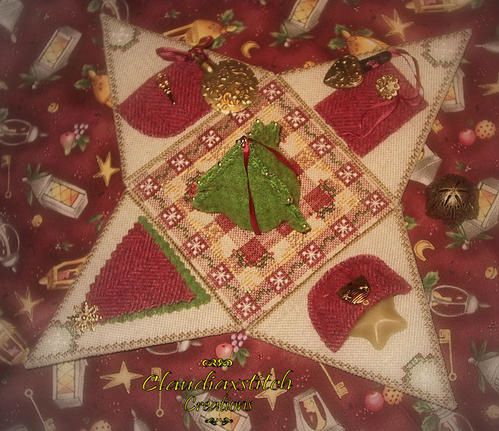 Non sembra, ma non è affatto grande! Come potete vedere, confrontando il cutter con l'insieme, la piramide è piccolina; ecco perchè è carinissima!!!
Beh, questo è davvero uno strano modo di finire l'estate, no??

It doesn't show, but it's not so big! As you can see, comparing the thread cutter with the ensemble, the etui is very small; that's why is so cute!!
Well..... This is a very strange way to end my summer, indeed!! :D