In My Garden... rolls are growing!
Un altro splendido needleroll di Shepherd's Bush si è aggiunto alla collezione... mmmmm mi sa che i miei hornbooks cominciano a diventare gelosi di questa mia nuova mania!! :D
Comunque, ecco il carinissimo In My Garden, su lino cashel, sempre ricamato con fili DMC e perline MillHill, con un bottoncino a libellula particolarissimo, morbido e gommoso, e con un nastrino stampato. Il bordo l'ho fatto con un doppio orlo a giorno, per dare un po' più di effetto.
Once again, a wonderful Shepherd' s Bush needleroll that goes to expand my collection... ouch... I think that my hornbooks are starting to be jealous about my new mania!!! :D
BTW, here's the cute In My Garden roll, stitched on a cashel cream linen with DMC threads and Mill Hill beads, with the accent of a very particulas dragonfly button, very gummy and soft, and with a printed satin ribbon. I've hemstitched twice the roll's borders just to give to the ensemble a more appealing touch.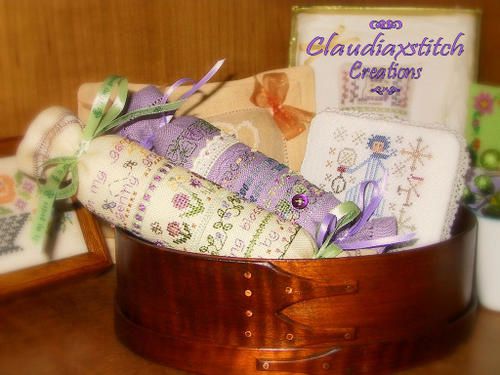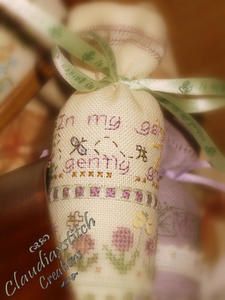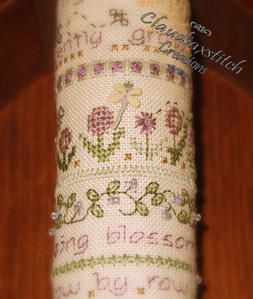 E' carino con il suo fratellino accanto... Insieme sono in un nuovo angolino che ho dovuto ricavare in casa, dedicato alle cose più romantiche.



It's nice, with its "brother".... Together, they are in a new corner I had to create in my house, to store there the most romantic stitched pieces.