Awards: glad to receive them!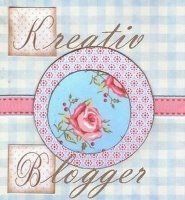 Una bella sorpresa: da una dolce amica francese,
Azalée
, che mi ha nominata sul suo splendido blog... e anche dalla mia prossima partner di Exchange, carinissima
Simone
che mi ha insignita dello stesso premio!!Questo è il quarto premio che ricevo per il mio piccolo spazio in rete (grazie alle dolci Alessandra, Sonia e .Yuko :D).. è quindi l'ora di restituire alla rete tanta riconoscenza, assegnandolo a mia volta a cinque + cinque blogs (tra i tanti!). Le regole sono queste:
1. Mettere il logo del premio sul proprio blog;
2. Indicare chi ha dato il premio con tanto di link al suo blog;
3. Nominare 5 blogs;
4. Linkare i cinque blogs;
5. Lasciare un messaggio sui 5 blog nominati...
A lovely surprise from my sweet french friend
Azalée
, that called me on her wonderful blog giving me this prize..., and from my new Exchange partner, the lovely
Simone
that gave me the very same prize! This is my fourth award given to my little blog (thanks to my sweet friends Alessandra, Sonia and Yuko!! :D)... so now it's time for me to give back this kindness, finding five + five blogs to mention (between tons I love!!). This are the rules:
1. Post the award prize on the own blog;
2. Post name and blog link where the prize comes from;
3. Award 5 blogs;
4. Post links of those 5 blogs;
5. Leave a message on prized blogs...
Ora, non è semplice per me assegnare questo premio, perchè di blog bellissimi ce ne sono molti più di 10 (tutti quelli a destra... e chissà quanti altri!)!!! Comincio prima di tutto, fuori concorso, a rimandare il premio alle mittenti, perchè Azalèè e ha un blog che adoro e Simone ha realizzato tantissime bellissime cose! Ed ecco la mia classifica ispiratrice:
Well, it's not easy for me to give out this prize, because there are much more than 10 blogs I love and adore (all those on the right... and who knows how many more!!!) Let me assign, out of the contest rules, the prize giving it back to senders: Azalée has a gorgeous blog I love and Simone made and makes a lot of wonderful things I love! Then, here is my inspiring list: