Spring Exchange from Helen!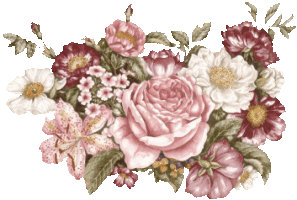 "Finalmente" tornata dalle vacanze, eccomi pronta per le ultime novità!!!
Il mio scambio con Helen è purtroppo giunto al termine... E' stato un anno bellissimo e da lei ho ricevuto delle cose davvero preziose e splendide. Questo ultimo suo invio è delizioso, non solo per me!!
Ecco cosa ho trovato:
"Finally" back from my wonderful vacations, here I am with some news!!
My exchange with Helen is unfortunately ended... It has been a wonderful year and I had from her a lot of precious and gorgaous things. This last parcel from her is awesome, and not for me only!!!
Here what there was inside: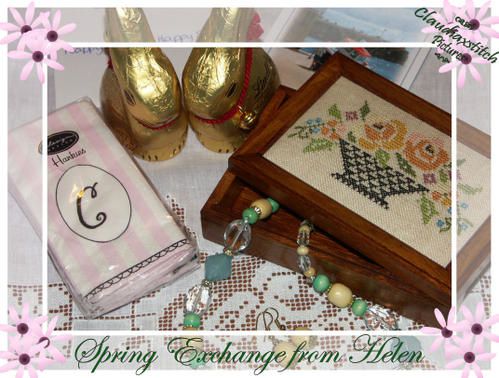 La scatolina è meravigliosa! E su di essa c'è un disegno che a me è sempre piaciuto, di Blackbird Designs... carinissimo!!! All'interno, una graziosa collana con orecchini, già usata ieri sera per una uscita a cena. Utilissimi i fazzolettini, soprattutto perchè hanno la mia iniziale su ciascuno! E per i miei due paperotti, Helen ha mandato due coniglietti di cioccolato Lindt.... gnam gnam!!!
The wooden box is awesome!! And Helen stitched for it a lovely design I've ever liked, by Blackbird Designs... cuuuuuuuuuuuute!!! Inside, a precious necklace with matching earrings, already weared yesterday for a dinner party. Very useful handies, so lovely because pink and with my initial on each of them! And for my kiddoes, Helen added two delicious Lindt chocolate bunnies... yummy!!!!

Ecco la scatola da vicino:
Here's a closer look of the box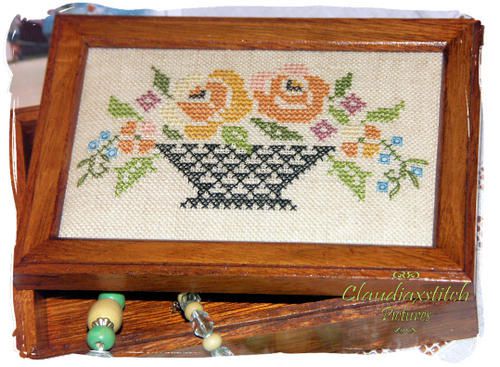 Thanks so much Helen for your precious exchanges pieces:

they will be heirlooms forever!! Everything you stitched for me is so precious

and I'll be so proud to display them saying that you stitched them for me!!