Che vergooooooooooogna!!! Più di un mese senza aggiornamenti... In effetti è stato un mese poco prolifico, lento, impegnato in altre cose più importanti. Ma le mie mani non sono rimaste proprio ferme. Infatti un pochino del mio tempo è stato dedicato ad un sampler che io ho sempre ammirato su altri blog: il Kind Fond Love Sampler di Brenda Keyes. Una meraviglia!
What a shaaaaaaaaaaaaaaaaame!!! More than a month without upgrades... well, it has been a very slow month, with less time dedicated to cross stitch and much more time spent for more important things. But my hands was not totally stopped, because a little amount of my free time has been spent to stitch something special, a sampler I've always admired here and there on many blogs: it's the Kind Fond Love Sampler, by Brenda Keyes. So lovely!!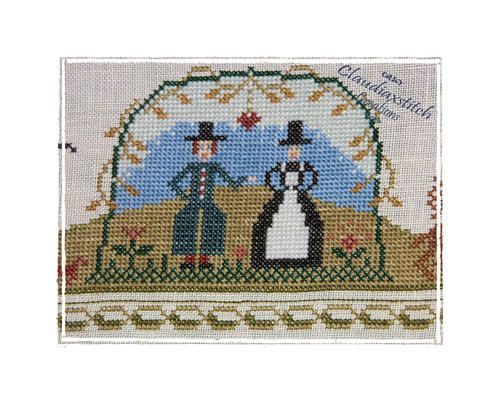 Ed ora? Beh, avrò bisogno di un altro po' di tempo per postare qualcosa di nuovo!

And now? Hummmm I'll need more time to show you something new!!!