Santa was still around...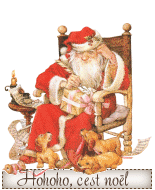 Eh si.... Babbo Natale ha pensato ancora a me e mi ha portato un'altra sorpresina! Direttamente dall'Inghilterra infatti è arrivato un meraviglioso cuscinetto di EEF confezionato dalle preziose mani della dolce
Su
!!
Quando ho aperto il pacchetto sono rimasta a bocca aperta.... guardate che bello!
Oh yes... I still was in Santa Claus mind so he has been so kind to let me have one more little surprise!! From UK, a package arrived with a wonderful EEF pillow made by those precious hands of my sweet friend
Su
!!
When I opened the package, I was breathless... just see how beautiful it is!!!

Thanks so much, Su!!!

I really love it and I thank you with all my heart for your kindness!!!!

E un'altra piccola cosa è arrivata a casa mia, finalmente: si tratta di una Tag disegnata dalla dolcissima Agnès de
La Sylphide Toquée
, che io ho messo subito in cantiere perchè in teoria diveva essere qui prima di Natale e invece le Poste Italiane han pensato bene di recapitarmi quindici giorni dopo... a proposito, per chi ha problemi di pacchi esteri mai arrivati o in ritardo, consiglio di frequentare questo bel
blog
!!! Comunque ecco quel che sto crocettando (ah dimenticavo... un BRAVO al marito di Agnès, che disegna e fa gli oggettini in legno!!!!!!!)
And another little thing has arrived here, finally: it's the lovely Hors Serie 2, a Tag designed by Agnès, sweet owner of
La Sylphide Toquée
, that I've started immediately because it was expected days ago, but the bad Italian Postal Service has delivered it days later...
Here it is (and a nice comment goes to Agnès DH, who designs and handmakes all this wooden treats!!!)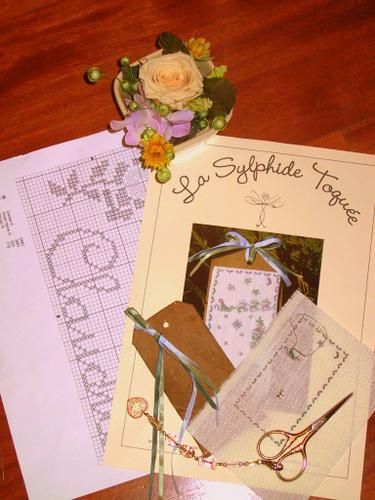 E come potete vedere, Agnès ha incluso nel pacchetto uno schema con il mio nome e con un disegnino a me dedicato: non è dolcissima????
And as you can see, Agnès put inside the package my name charted with a lovely design, just for me!!! Isn't she sweet????