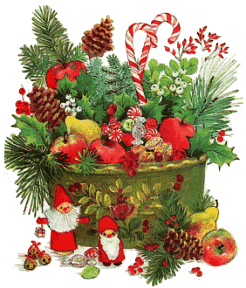 Un magnifico Natale... GRAZIE YUKO!!!


Thanks so much, my sweet friend, for your wonderful gifts!!!
It was the Christmas Eve, the postman rang and... there was a package for me, from Japan!!! I was soooooo excited... And when I opened it, there was a lovely green bag, so puffy!!
Grazie, mia dolce amica, per i tuoi bellissimi regali!!!
Era la Vigilia di Natale, il postino ha suonato e... c'era un pacchetto per ma dal Giappone!!! Ero così emozionata... E quando l'ho aperto, c'era all'interno un bellissimo sacco verde, così ciccioso!!!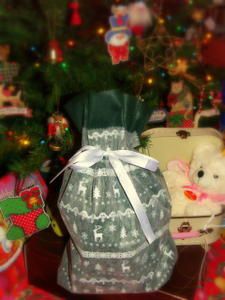 Inside, many small sparkling packages, fulfilled with goodies: one over all, the GORGEOUS ornament stitched by Yuko from a Just Nan design (she knows that I love them!!!)!!! An heirloom to keep forever!!!
Dentro, molti piccoli pacchetti scintillanti, riempiti di doni: uno su tutti, il BELLISSIMO ornamento fatto da Yuko usando uno schema di Just Nan (che sa che io adoro!!!)!!! Un prezioso tesoro da tramandare!!!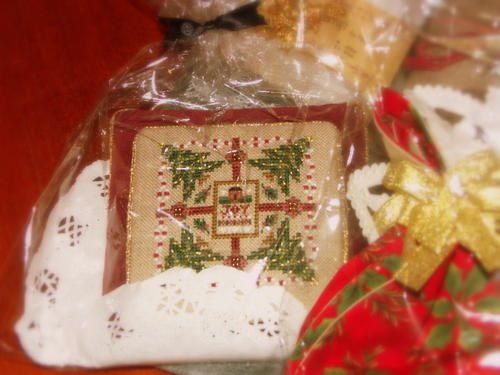 Many, many thanks, Yuko: GRAZIE from the deep of my heart for this lovely gifts!!!
Yuko is so special, she has a wonderful taste choosing things and putting them together, She makes wonderful packages, with a lot of details...
Grazie, Grazie tantissimo, Yuko: GRAZIE dal profondo del mio cuore per i tuoi regali!!!
Yuko è speciale, ha un gusto meraviglioso nello scegliere le cose e nel metterle insieme. Fa dei pacchettini deliziosi, con un sacco di dettagli...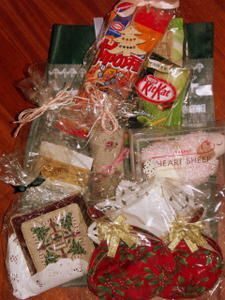 Closely, you can see some Japanese treats, roses printed fabric to stitch, with golden charms and a gorgeous handmade lace, a cute parfumed sheep (her rose scent is sooooooooooo good!!!!!!!) and Yuko's Christmas dropcoasters, special handmade coasters that i love a lot, because they are so lovely!!!!

Da vicino, potete vedere quel che mi ha mandato: qualche delizia Giapponese, un taglio di tessuto da ricamare con delle roselline stampate, dei charmettini dorati, una dolcissima pecorella profumata (il suo profumo alle rose è buonissimo!!!!) e i sottotazza/sottobicchieri a goccia fatti da Yuko con stoffina natalizia, sono speciali e io li adoro!!!!